I can't go on for ever, says Ming
Updated: Jan 22, 2015 07:01 AM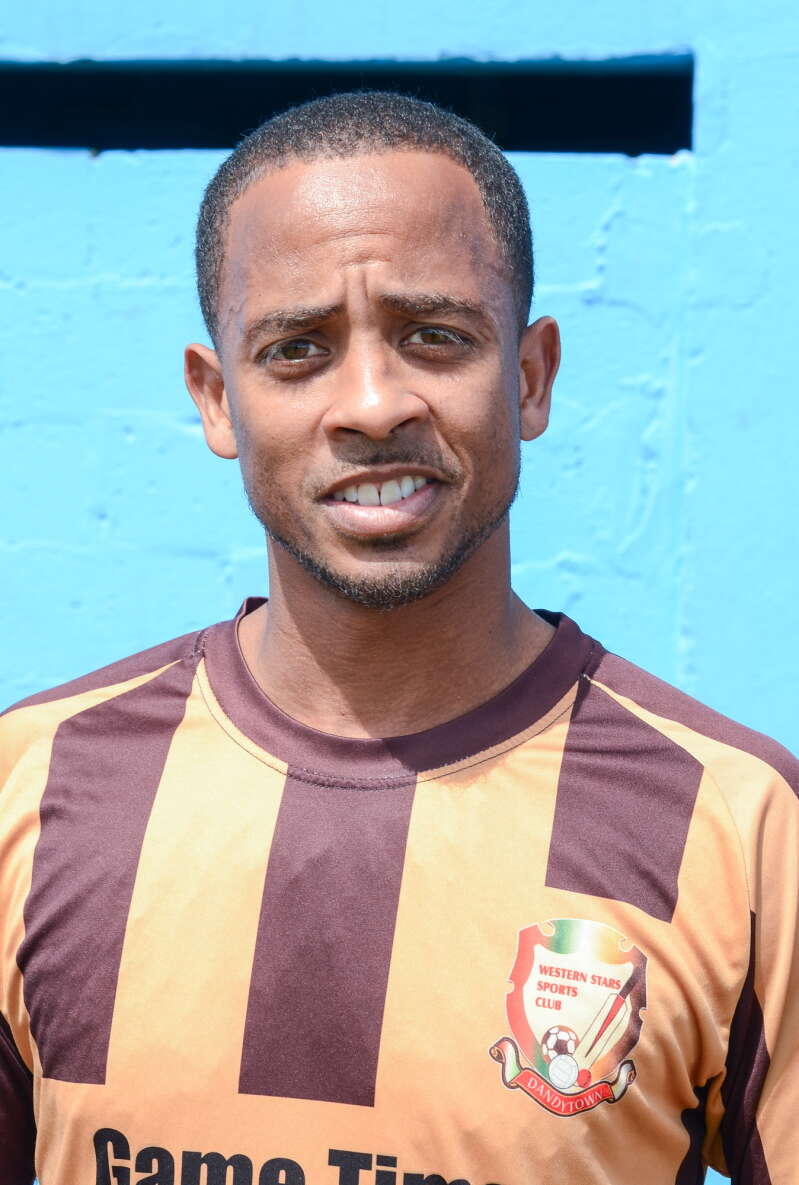 Damon Ming, the Dandy Town stalwart, has admitted that the time has come to reconsider his footballing future.
The "old man" in a team of youngsters, some half his age, Ming has revealed that other responsibilities will make it hard for him to commit himself 100 per cent to Town next season.
With 20 years as a footballer under his belt, including a short stint as a professional in England with Conference Premier side Barnet, Ming knows that at the age of 36 time is not on his side.
"I'm winding down right now, I think this is going to be my last committed season as far as making every training session," said Ming, a former Somerset Trojans midfielder.
"I keep myself in shape, doing my extras and that's why I'm in the shape that I am, so I'll still do my extras if they need me next season but this will probably be my last fully committed season."
Ming claimed the Bermuda Football Association's MVP award last season after playing a key role in Dandy Town's success in winning the league, FA Cup and Dudley Eve Trophy.
Even though the defending champions did not enjoy the best start to their league campaign, Ming's influence in midfield or, lately, at right back, has been pivotal to the team's resurgence in the last couple of months.
They have climbed to a season-high third in the league and have reached the FA Cup quarter-finals.
"I'm really enjoying my football right now, we've got a good group of young players coming through and I enjoy playing with them, sharing my knowledge and experience with them," said Ming, who was recently named in a squad of Bermuda players getting ready to prepare for upcoming World Cup qualifiers. No doubt the youngsters at Dandy Town have benefited from Ming's experience and maturity.
"You always need the bit of experience to help bring the younger players through," he said. "That's what I had when coming through as a youngster so I just stuck around to make sure they were groomed right and ready to take on the full load of responsibility."
Early this season Town lost three straight games and did not register their first win in the league until November 21 as they began their climb up the tables with Ming even playing with a broken wrist.
Hornets are third in the standings, three points behind leaders Hamilton Parish who they defeated in the FA Cup last weekend.