Crystal Palace the gooseberries at Anfield love-in
Updated: May 15, 2015 08:01 AM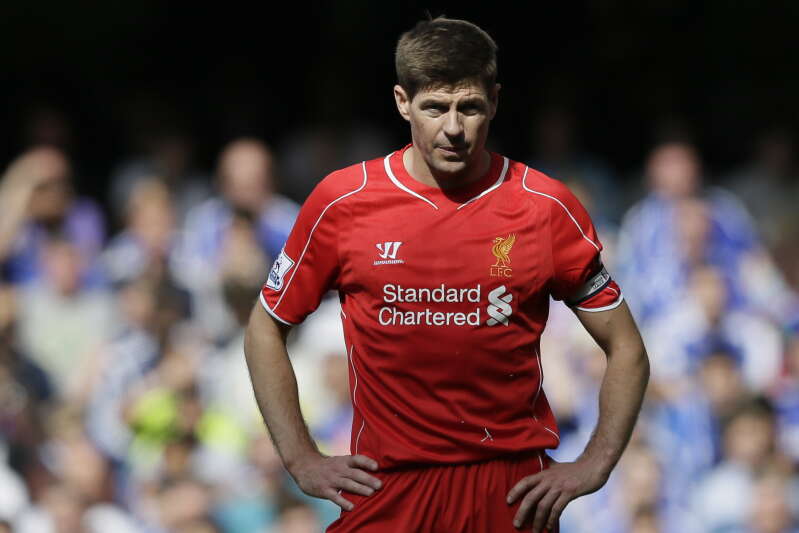 Crystal Palace must feel like a spare part right now — stuck on the same table as a lovestruck couple, the gooseberry in the middle.
Two weeks ago they lost at Stamford Bridge as Chelsea celebrated winning the title and tomorrow they'll be obligatory guests at Anfield when Steven Gerrard makes his tearful goodbye to Liverpool's Kop.
Still, Palace can console themselves in the knowledge they've won as many Premier League titles in the past 17 years as Stevie G. Harsher critics may point out that even Kenny G has had more number ones. Not me, however.
There are plenty of memories Reds fans can cling to in the coming years of lung-busting surges forward (and, it has to be said, back) of the midfielder in his prime.
Gerrard won everything except the league in a career that will see him go down as one of the best players to ever pull on a Liverpool jersey.
And in a world where loyalty in the game is increasingly rare, his dedication to his hometown club is to be admired, especially during the times he carried them single-handedly.
But he had chances to move to teams that would have undoubtedly bolstered his trophy cupboard and made him an even better player.
In time — and after last season — he may view that as a slip-up. Sorry, couldn't resist.
Tomorrow's games
Kick off 11am unless stated
Southampton v Aston Villa
8.45am
Southampton remain in the race for the Europa League but Swansea are catching up fast as both Saints and Spurs falter towards the finish line. No win in the past four is a worry for Ronald Koeman's side and Villa should be able to play with liberation and secure safety this week.
Prediction: 2-2
Burnley v Stoke City
As with most Burnley matches this year this is unlikely to be a high-scoring affair as they prepare to return to the Championship, but they will give it their all as always. A credit to the league and the town.
Prediction: 0-0
QPR v Newcastle United
No win in nine for Newcastle but last week's draw gave them something to cling on to. Luckily for them, QPR are hapless and, according to Joey Barton, have too many "bad eggs". Battle of the Premier League bums.
Prediction: 2-1
Sunderland v Leicester City
A Sunderland defeat would be a disaster and they are coming up against relegation rivals Leicester who are the most inform team in the league, winning six of their past seven games.
Match of the weekend, for me.
Prediction: 1-2
Tottenham Hotspur v Hull City
Spurs look very lacklustre right now with the motivation knocked out of their season. Hull are in dire need of win. They'll bag a point.
Prediction: 1-1
West Ham United v Everton
Everton are undefeated in their past 16 matches against West Ham in all competitions. No one outside these two clubs cares if that run ends tomorrow.
Prediction: 1-0
Liverpool v Crystal Palace
1.30pm
An emotion-fuelled Anfield full of blubbering Scousers — many people's worst nightmare. Surely, his team-mates won't let Gerrard sign off with a defeat.
Prediction: 2-0
Sunday's games
Swansea City v Manchester City
9.30am
City are in good form and Sergio Aguero looks determined to finish the season like he means business. That doesn't bode well for Swansea despite their excellent season.
Prediction: 1-3
Manchester United v Arsenal
12pm
The two clubs' dislike for each should keep this one from sliding into drab end-of-season fare. You suspect some of the United players are playing for their futures at the club, if that has not been decided already.
Prediction: 1-1
Monday's game
West Bromwich Albion v Chelsea
4pm
A game that exists now for little reason, except for allowing Eden Hazard to add more to his stellar season.
Prediction: 1-3