Concacaf agrees to launch Nations League
Created: Nov 17, 2017 08:00 AM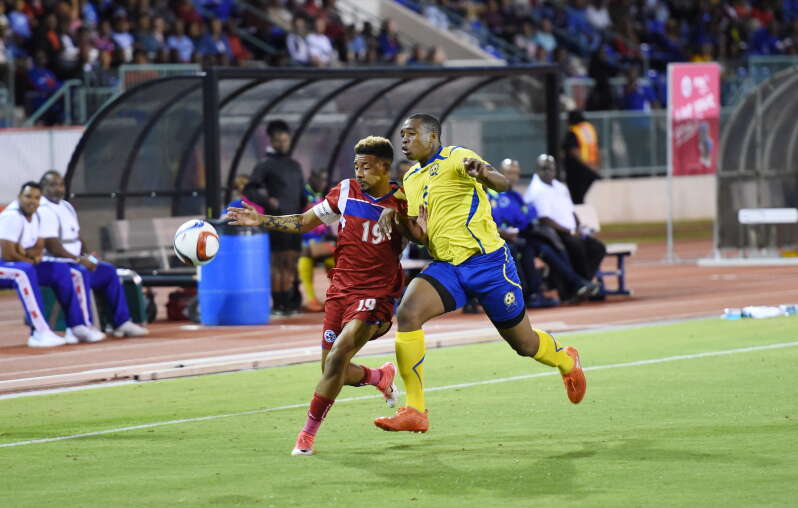 MIAMI, Florida (Reuters) — Concacaf's governing council has agreed to launch a new Nations League tournament, president Victor Montagliani said yesterday.
The competition will begin in the international dates in September, 2018 and will feature all 41 member countries of the confederation, which includes Bermuda.
Those nations will be split into three divisions, based on their "sporting level" with promotion and relegation. The tournament will also serve as a qualifying route to the Concacaf Gold Cup tournament.
The format is similar to Uefa's Nations League in Europe which will also begin in September but Montagliani believes it will address the problem facing the region's smaller nations, including Bermuda, who have found it hard to get regular competitive action.
"This new tournament is highly beneficial to all our member associations and fans everywhere, since it provides significant opportunities to play important competitive matches with increased regularity throughout the year," Montagliani said.
"The biggest difference between our Nations League and the Uefa, is that their nations were already playing a significant amount of games ... But for us it was to allow our countries to play a minimum amount of games over a four year window," added the Canadian.
"Our bigger countries have the capacity to do that but the way our system was, in my opinion was archaic and you had countries who were playing four to six games in a four-year period. It is kind of hard then to develop football in any capacity," he said.
With a large number of teams who have never featured in the World Cup and who have struggled to organise and finance friendly matches, Montagliani said Concacaf had a real need for games in order to help teams progress.
"Sure, some countries are not necessarily going to win the World Cup, but that is not the point," he said. "The point is that everybody deserves, the basic necessities to try to develop their game and I think this League of Nations provides a great platform for all 41 countries."
Montagliani said the format, which will be finalised in detail by February, would ensure that all teams have the resources to feature in the competition.
"This allows the smaller countries to participate at a minimum level which has not always been the case in the past," he said.
As well as winning the backing of national federation presidents across the region, Concacaf has had discussions with potential broadcast partners who Montagliani said had shown interest.
He said the new tournament was proof that the confederation, which under its previous leaderships was heavily implicated in the Fifa corruption scandal, was now focusing on the right areas.
"I said when I was elected that it is time for this confederation to be about football. We have been looking at all our competitions and this is the continuation of our philosophy that football is first. This confederation needs to show that — and we have."