City are almost invincible, says Goater
Created: Nov 28, 2017 08:00 AM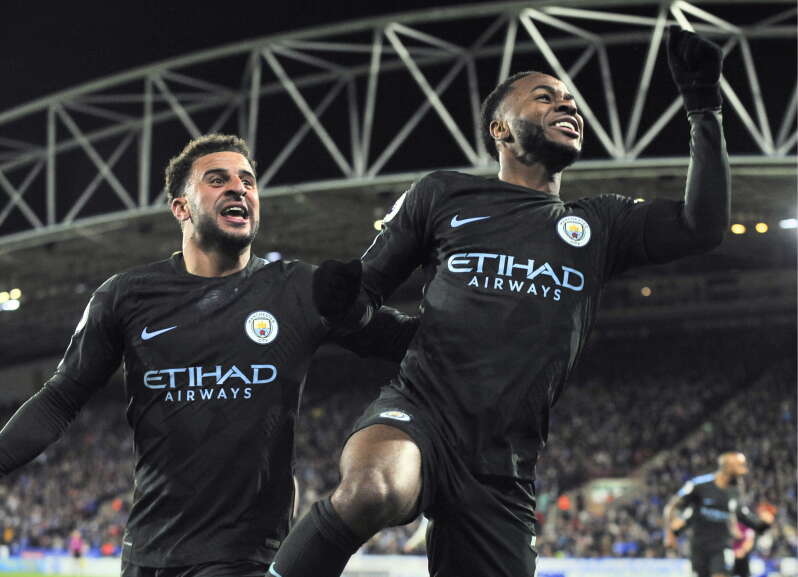 Shaun Goater believes Pep Guardiola can take Premier League league leaders Manchester City close to an "invincible" season.
City have made a blistering start to the Premier League campaign and have won 12 out of their 13 games, with their only dropped points coming in a 1-1 draw with Everton in August.
Guardiola's side fought back from a goal down against Huddersfield Town on Sunday to maintain their eight-point lead at the top of the league.
Speaking after the game, Guardiola dismissed City's chances of going through the season unbeaten, but Goater believes his former team have the ability to go close to an unbeatable league campaign.
"I think in the way that Pep Guardiola has the team play, they'll certainly go a long way. Perhaps, the odd game City may lose, but I can see them going a long way to getting very close to being that invincible team," the former North Village coach told Sky Sports.
Arsenal earned the nickname "The Invincibles" after finishing the 2003-4 league season undefeated.
Goater added: "City are just phenomenal. The way they attack and defend, all on the front foot. They're in team's faces, the creativity the team has, City just tick all the boxes."
Raheem Sterling scored his eighth league goal of the season in the 2-1 victory over Huddersfield and Goater believes the England forward is thriving under Guardiola.
"It's a huge testament to Pep Guardiola," Goater said. "Raheem Sterling was getting a bit of stick last season because he was indifferent in his form and I think it was just his understanding of what Pep Guardiola was looking for and he was looking for a player that was interchangeable.
"The most important thing is that he is a player that Pep sees as starting in his top eleven."
Goater also believes Chelsea midfielder Willian does not need to leave the club to get regular football. Willian, 29, has played all 13 Premier League games for Chelsea this season but has not started a match since their surprising 2-1 defeat to Crystal Palace last month. The Brazil midfielder has scored three goals in his past two outings, including a fortuitous late equaliser in the 1-1 draw with Liverpool on Saturday.
"I see him as a player who is a huge part of Chelsea," Goater said. "I don't see why players can't get sufficient minutes but not play every game."