Fox wants chance to bounce back
Updated: Feb 26, 2018 05:07 PM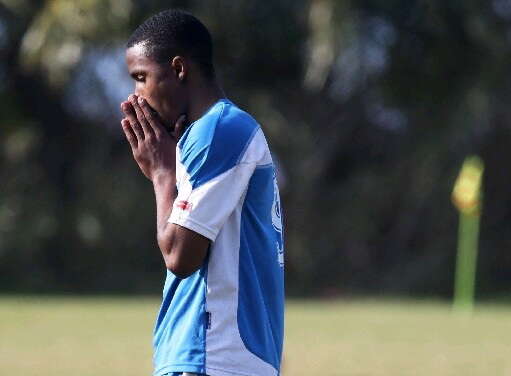 Kameron Fox, the Young Men's Social Club coach, took responsibility for his team's immediate return to the First Division after being relegated with four rounds of league matches remaining.
Needing to win against Boulevard on their home turf at Police Field yesterday to keep their slim Premier Division survival hopes alive, Fox's players put up a decent fight, but were ultimately unequal to the task as they lost 3-2.
"It always falls on the coach and I take full responsibility," said Fox, who took over from caretaker coach Troy Lewis four games into the season. "The club has been nothing but good to me and the players have tried their best and sometimes your best is not good enough.
"I could only ask for what they gave, which was their best, and I am proud of the guys for putting in the effort and the work. They showed a lot of fight."
Social Club were promoted to the top flight for the first time in 37 years last season.
"Hopefully they stay together and we can go for it [promotion] again next year," Fox added. "There's a lot of good young players at Social Club that need nurturing and if the club decides to keep me then hopefully I can get them back to where they should be because Social Club has a lot of history.
"It takes some nurturing for longevity instead of just getting in the Premier Division. That [promotion] isn't the hard part, the hard part is actually continuing on the journey to stay there.
"Hopefully we can stand up and come back again and as long as we can stay together things can work out."
Meanwhile, second from bottom Flanagan's Onions relegation concerns increased after they suffered a crushing 5-1 defeat against champions Robin Hood at Goose Gosling Field on Saturday night.
Onions missed a chance to close the gap on eighth placed Somerset Trojans, who were on the receiving end of a 4-0 thrashing against leaders PHC Zebras at PHC Field yesterday.
As it stands, Mick Ward's team are seven points away from safety with high-flying Devonshire Cougars and Dandy Town Hornets still to play.
The Zebras extended their lead at the summit from one to three points after easily brushing aside Somerset.
"For us, nothing changes," Scott Morton, the PHC coach said. "What is important to us is focusing on the process, keeping up our intensity levels and not giving up goals.
"Taking one game at a time, it will be important for us to keep believing in ourselves and what we are trying to achieve. If we keep taking this approach, the results will take care of themselves."
Hood moved into second after their comfortable win over Onions.
"In the first half, we always felt in control of the game but at 2-1 anything could happen," John Barry Nusum, the Hood coach, said.
"In the second half, we were able to get a couple of goals and it just opened up the game a little bit."
Also staying in thick of the title race was Devonshire Cougars who beat Dandy Town 4-2 at Devonshire Recreation Club yesterday to move into third on goal difference behind Hood.
Town dropped from second to fourth after suffering their first league loss since last November.
Another team losing precious ground in the title race yesterday were North Village, who went down 4-2 against X-Roads at Garrison Field.