DeSilva rewards Bermuda team with donation
Created: Jun 28, 2019 09:00 AM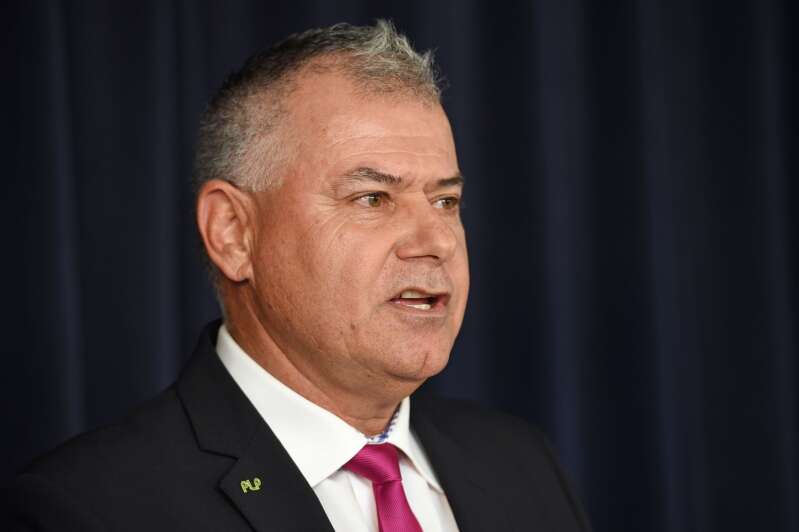 Zane DeSilva hopes his generous donation to the Bermuda team for their impressive debut at the Concacaf Gold Cup "encourages" other local businesses to invest in the national sport.
Overwhelmed by the island's gutsy performances throughout the competition, the tourism minister and chief executive officer of Island Construction has pledged to donate $50,000 to be divided among the players and staff.
"I thought the success these guys have had should be rewarded and I'm hoping it encourages other businesses and other people to donate to football," DeSilva said.
"I had discussed it with Kyle Lightbourne [the coach] beforehand because I wanted his advice because you have a few professional footballers and I didn't want to jeopardise anything with their contracts or whatever.
"He said it should be cool and mentioned that there's a lot of staff who volunteer and put in a lot of time and don't get paid, so I said I'm going to donate $50,000.
"Sports is what got me where I am today. Somerset Eagles was my team and I could have easily gone down the wrong road, so my thing was to reward all the guys and staff. My hope is that it will inspire other young men to start playing football, start playing cricket or start running.
"Sports is just so good. It builds character and self confidence so my thing was just to try and put something back. I have been lucky to have done well financially and I do a lot of things that are not publicised."
Mark Wade, the Bermuda Football Association president, said he and his fellow executives are grateful for the "significant pledge".
Wade said: "Zane DeSilva has made a significant pledge to football which we are tremendously grateful for," Wade said. "He is an example to others who may wish to make significant private contributions to football.
"We hope this inspires others, both corporate and individuals, to invest in our young people."
Bermuda finished third in group B behind Haiti and Costa Rica, the two qualifiers, to miss out on advancing to the quarter-finals. Lightbourne's team suffered 2-1 losses to Haiti and Costa Rica before beating Nicaragua 2-0.
"I don't know if people realise how well Bermuda has played," DeSilva said. "Their performances have given a lot of Bermudians a sense of pride. I felt it."
DeSilva was particularly impressed with Bermuda goalkeeper Dale Eve's displays.
"I watched all three games and goalkeeper Dale Eve played fantastic," he said.
"As a former goalkeeper, I felt some serious energy going through my body over his performance, which was fantastic throughout.
"I am proud of all the guys and the staff that have been involved. My hope is that the team can build on this and Bermuda can continue to do well."