Panama aim to build on Gold Cup momentum
Created: Sep 05, 2019 09:00 AM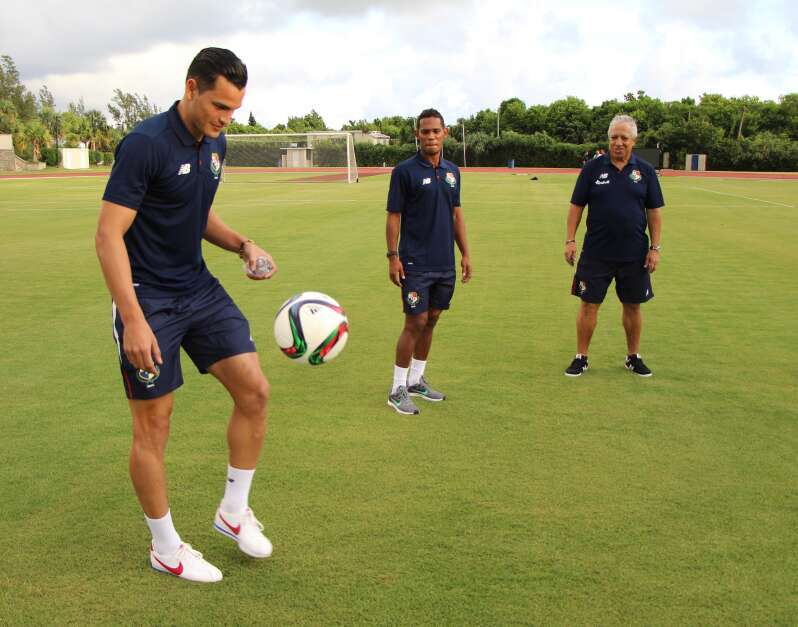 Panama will look to build on the momentum of their quarter-final finish in the recent Gold Cup when they take on hosts Bermuda in their opening Nations League, league A, group B match.
Panama have entered a new era following their participation in their first World Cup in Russia last year and recent Gold Cup exploits, with new coach Américo Gallego, taking charge of his first match since replacing interim coach Julio Dely Valdés.
Bermuda's defence will need to be wary of Panama's attacking options, which include Gabriel Torres, who plays in Ecuador, Rolando Blackburn, of Thailand-based Port FC and Alberto Quintero, of University CD in Peru.
Other key members of the squad include Adolfo Machado, a 34-year-old defender with 84 caps, 31-year-old captain Armando Cooper, who has amassed 109 caps, United States-based Michael Amir Murillo from New York Red Bulls and Harold Cummings of the San Jose Earthquakes and Spanish-based Fidel Escobar, of Córdoba CF and Oviedo's Édgar Bárcenas.
Meanwhile, Concacaf announced yesterday that the Nations League will also serve as the qualification path for the 2021 Gold Cup.
After Nations League group play concludes in November, some teams will take part in Gold Cup qualification play-offs depending on the results of the group stage.
The four league A group winners advance to the Concacaf Nations League finals, which have been moved to June 2020.
Qualification for the 2021 Gold Cup will be determined by the Nations League group stage results.
The top two teams from each group will earn direct qualification to the 2021 tournament.
The four group winners from league B will also earn direct qualification in addition to being promoted to league A.
The third-place teams in each league A group, the second-place finishers in each league B group, and the four league C group winners advance to a two-round set of Gold Cup qualifiers.
The first round will consist of a home-and-away in March 2020 between the second place league B teams and the league C group winners, with a draw to pair a league B team against a league C team.
The winners of the match-up will then advance to the second round in June 2020, where they will be drawn against the league A third-place teams in a home-and-away series. The winners of that round will make up the final four teams in the 2021 Gold Cup.