Promoted Parish and Boulevard favourites to reach Shield final
Created: Apr 06, 2022 07:38 AM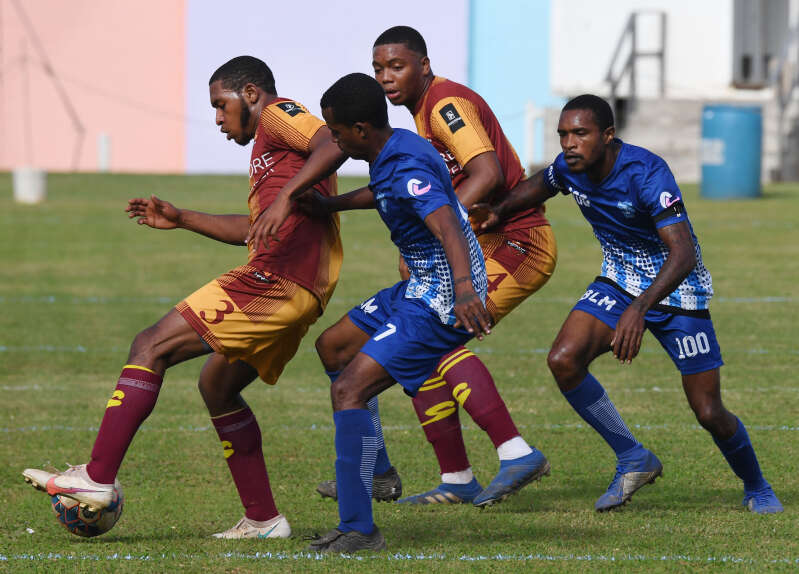 The two promoted teams, Hamilton Parish and Boulevard, could face off for the second trophy up for grabs in that division when they play Shield semi-final matches tonight and tomorrow.
Parish, the First Division champions, will meet Wolves tonight at Goose Gosling Field at 9pm as they look to end their season with a second trophy.
Tomorrow's second Shield semi-final will feature Boulevard against Young Men's Social Club at Devonshire Rec, also 9pm, as the two teams eye a place in the final, which is scheduled for April 24 at the National Stadium.
Parish dropped only their second points of the season last Thursday when a weakened side drew 0-0 with Ireland Rangers in their final league match.
Midweek matches will continue on Friday night when Devonshire Cougars and North Village meet at Devonshire Rec in their final league fixture, the first of the weekend matches.
Dandy Town were crowned league champions on Monday night with their 3-0 win over Devonshire Colts.
The title was clinched with a game to spare, and now Town will continue their quest for the Triple Crown next week when they play in the FA Cup semi-final against Devonshire Cougars, while PHC meet North Village in the other FA Cup semi-final. The matches will take place April 16 and 17 at PHC Field and Wellington Oval.
Village and Cougars are the last teams to win the Triple Crown, Village doing so in 2005-06 and Cougars in 2012-13 when coach Dennis Brown led them to the three titles.