Lifetime deal for Butterfield
Updated: Mar 20, 2014 12:00 PM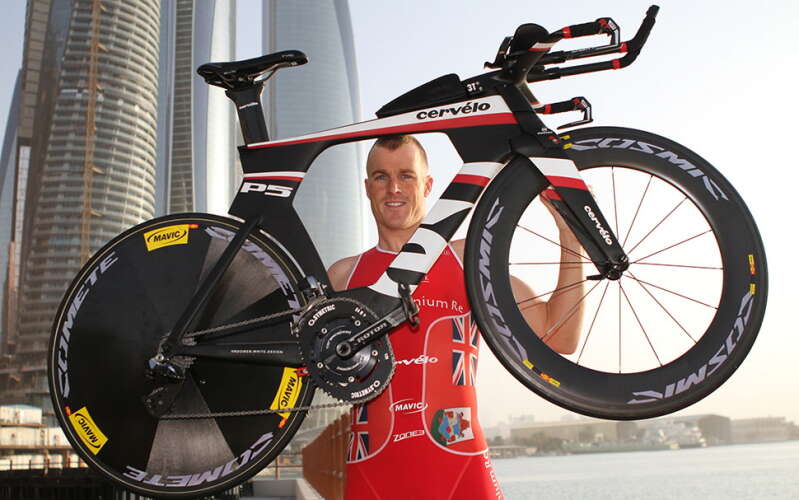 Tyler Butterfield has followed up the first win of his long-course triathlon career by signing a lifetime contract with bike manufacturer Cervélo.
Butterfield romped to victory last weekend against one of the most competitive fields at the Abu Dhabi International Triathlon.
Yesterday, the largest manufacturer of elite triathlon bikes in the world, Cervélo, announced that they have secured a deal with Butterfield, a two-time Olympian.
"During negotiations with Cervélo, the team was stating their confidence about how I could win major races, and, of course, I wanted to believe them," Butterfield said.
"I was humbled in how they could have this much belief they had in me at the start. It was very motivating for me and made me start to think of myself that way a little, too.
"I'm not particularly motivated by money, prestige or any of the normal things and maybe that's why I haven't won much before. However, it really motivates me when I feel like I'm doing it not just for me but for others too."
Butterfield will look to build on his success in Abu Dhabi at the Ironman France in June before travelling to the Ironman World Championships in Kona, Hawaii on October 11.
He plans to compete in three events in Bermuda in the coming months according to the schedule on his website, which will see him return for the Bermuda National Championships on May 11 at Clearwater Beach, the Bermuda Half Marathon Derby, which he won last year, and the Tokio Millennium Triathlon on June 8. Tokio Millennium are one of his sponsors.
Butterfield was a 2006 Commonwealth Games contender in cycling, and he raced for several years on the European professional cycling circuit.