CAC Games squad named
Updated: Jun 22, 2018 02:31 PM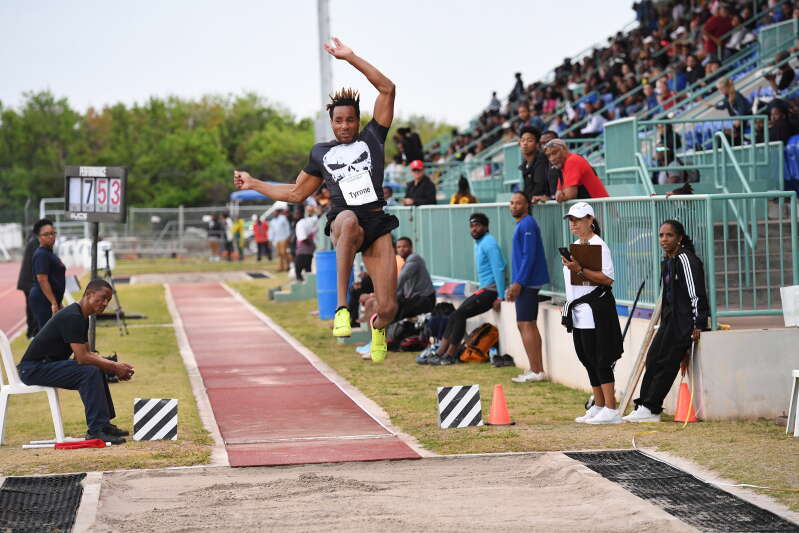 The Bermuda Olympic Association has announced the names of the athletes who will represent Bermuda at the XXIII Central American and Caribbean Games, which are being held in Barranquilla, Colombia, from July 19 to through August 3.
Twenty-four athletes, headlined by Olympian Tyrone Smith, will compete in athletics, bowling, boxing, equestrianism, squash, cycling, sailing, triathlon and swimming. The athletes will be accompanied by chef de mission Jon Beard and his assistant, Craig Brown.
The CAC Games are the oldest continuously running regional games, dating back to 1926. Held every four years, the Games typically host competitors from countries in Central America, the Caribbean, Mexico, Bermuda and the South American countries of Surinam, Guyana, Colombia and Venezuela. The CAC Games are considered the starting point of international competition for athletes from the region who are seeking to represent their countries at the Olympic level. They are designed to provide a step between sub-CAC-region Games held in the first year following a Summer Olympics, and the Pan American Games, which are held the year before the Summer Olympics.
Judy Simons, BOA president said: "The BOA is focused on helping our young athletes from all sports along on their journeys to success. We are pleased to have been able to assist these 24 talented Bermudians to prepare and make the trip to represent their country at the upcoming CAC Games in Colombia. We know they will do us proud."
The following athletes comprise Team Bermuda for the XXIII CAC Games:
Athletics
Sakari Famous (high jump)
Tyrone Smith (long jump)
Dage Minors (800m)
Tiara DeRosa (discus)
Taahira Butterfield (100m)
Bowling
Duane Akeem Talbot
Damien Matthews
David Maycock
Lamar Richardson
Levinc Samuels
Rickai Binns
Boxing
Andre Lamb
Tyler Christopher
Equestrianism
Ki-Juan Minors (show jumping)
Squash
Micah Franklin (individual, doubles, team)
Noah Browne (individual, doubles, team)
Nick Kyme (team)
Cycling
Nicole Mitchell (road)
Sailing
Cameron Pimentel (Laser)
Malcolm Ben Smith (Laser)
Swimming
Jesse Washington
Madelyn Moore
Triathlon
Erica Hawley
Tyler Smith