Harbour on lookout for talent from Dellwood
Created: May 05, 2017 09:00 AM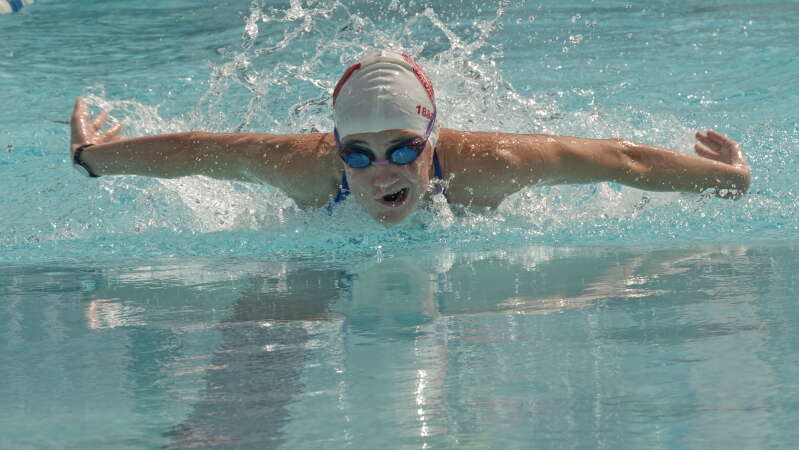 Harbour Swim Club, the largest and oldest swim club on the island, has formed a partnership with Dellwood Middle School in an effort to attract more youngsters to the sport.
Harbour have forged links with Dellwood to promote swimming in the community and to give youngsters a chance to train in a club environment.
Through the creation of a bursary scheme, Harbour are working alongside Dellwood teacher, Bryce Williams, to identify pupils who would benefit from such as opportunity.
"The partnership with Harbour allows our school swimmers to develop and fuel their love for the sport while benefiting from the generous bursary programme put in place by the club," Williams said.
Stephen Castree, the Harbour Swim Club president, added: "By increasing the number of people who have access to a club environment we can broaden the swimming base in Bermuda.
"Swimming allows children to develop a plethora of skills including teamwork, organisational skills, commitment and focus.
"By placing academic achievement and swimming commitment as requirements to participate in the programme, the opportunity is clearly there for a child to develop their academic and sporting skills side by side.
"The first swimmer to benefit from the programme has been selected and all involved hope to see this flourish in future seasons."
Many of the island's outstanding swimmers have come through the Harbour programme, with several of their present crop producing outstanding performances at a recent meet in Canada.
At the Carifta Championships in Nassau, Bahamas, last month, many Harbour members were part of the Bermuda team that won 39 medals. This month a team of more than 20 swimmers will compete in competition in Naples, Florida.
Emma Harvey, a longstanding Harbour member, who now trains at Millfield School, Somerset, recently competed in the British Championships, placing second in her age group. Her performances earning a call-up for Scotland at the Youth Commonwealth Games in Bahamas in July.
"Emma's performance is the tip of the iceberg in terms of her capability and she has been working to achieve this level for several years," Shona Palmer, the Harbour head coach, said.
"We look forward to following Emma's continued development into the senior ranks of international swimming."
Tryouts for new members will be held on Friday, May 12. Anyone interested can contact Ally Harvey at acam@logic.bm