Brunton claims maiden national title
Created: Sep 30, 2019 09:00 AM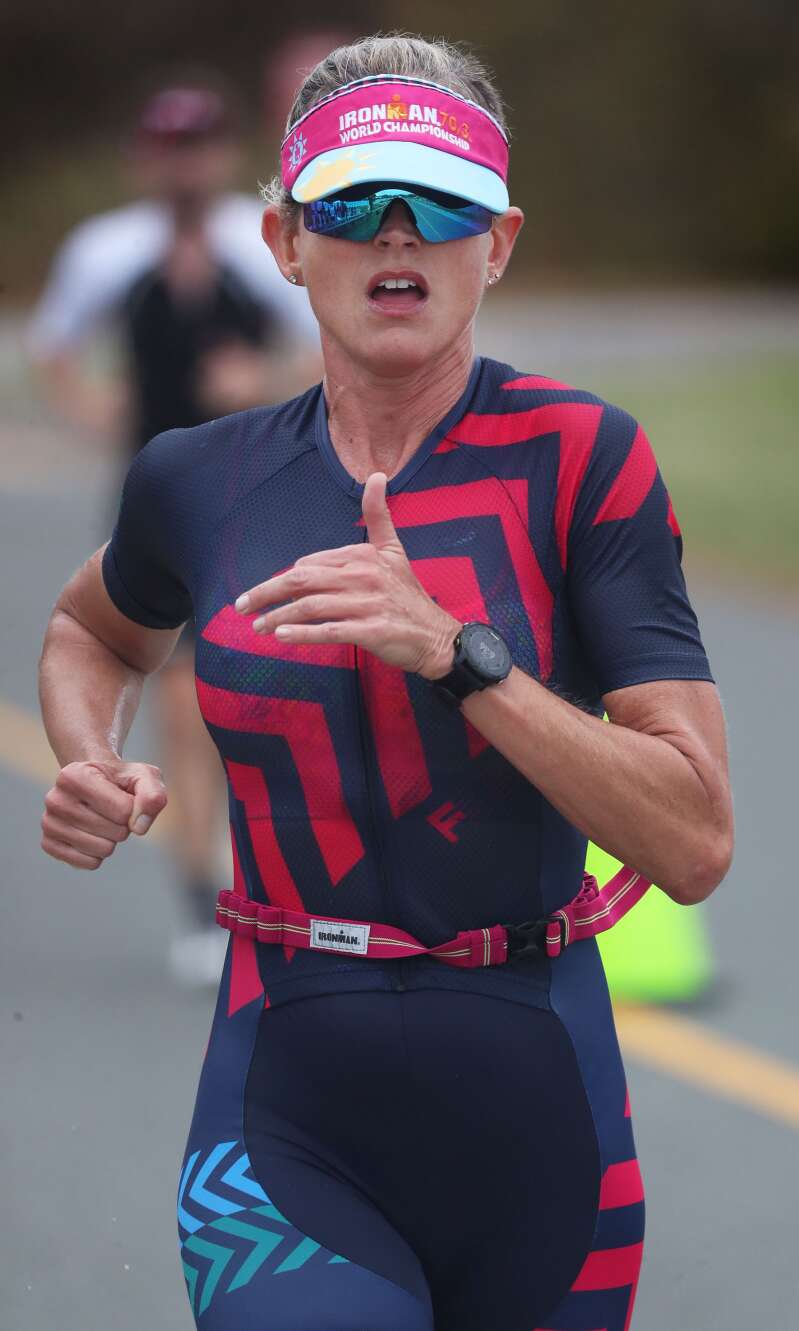 Corey Brunton secured his maiden victory at the Axa National Olympic Distance Championships at Clearwater Beach yesterday.
Brunton outkicked rivals Alex Kronenberg and Matt Thompson on the run before leading the field across the finish in 2hrs 17min 02secs to claim men's top honours at the second attempt.
"It's my first time winning this event so it feels great," he said. "I really just tried to have a nice swim, get a good bike in and then try and run well off the bike. Pretty simple, just try and call it with the run."
Brunton seized early control after leading the field out of the water.
"The swim was rough out there, so I was just trying to get in a nice groove and be able to see the buoys," he added. "I got out of the water first which is nice and got on my bike okay."
The leader appeared to be having things all his own way until Kronenberg crashed the party.
"I was watching Matt Thompson for seven laps and on the eighth lap Alex came out of nowhere and passed me and then I realised it was time to go," Brunton added.
It was anybody's guess who would claim Philip Mace's vacant title as the lead trio exited the final transition closely bunched together for the 10k run with everything still to play for.
However, the close finish many predicted never materialised as Brunton regained the lead and widened the gap between himself and the chasing pack the rest of the way.
"We came into transition pretty much together and then everyone came out of transition for the run really quickly, really nicely together and it was just who had the legs to go for 10K," Brunton said.
"Matt came out of transition first by a few steps, but after about the first lap I had a nice gap.
"It's kind of nice on this course because it's four loops and you can see everybody so you know where you are each lap.
"It was just about finding a nice rhythm for the first two and then do the next two a little quicker."
Kronenberg crossed the finish in second more than three minutes after Brunton in 2hrs 20min 41secs with Thompson rounding off the podium in third in 2 hr 20 mins 54 sec.
"I am happy with my performance," Kronenberg said after producing his best showing so far at the championships. "I have been struggling with a cold so just happy to finish to be honest."
Unlike in the men's race, there was a familiar face holding the equally as impressive women's trophy which Ashley Couper regained having won it multiple times before.
Couper was forced to play catch-up after falling far behind leader Maddie Durkin on the bike and was equal to the task, crossing the finish fourth overall in 2hrs 21min 20secs.
"I was quite a bit behind Maddie Durkin on the bike and she just kept pulling away from me," Couper said. "At that point, I was digging deep to try and have a good run and I just ran my little heart out to see if I could do it.
"It was kind of a testament. But you can't expect results if you don't put the work in and I needed to do a lot more work on the bike and luckily I had it for the run."
The race was Couper's first since returning from Otillo Swimrun World Championship in Sandhamn, Sweden, this month. There, she and Mace secured a top-ten finish in their respective division and placed 40th overall.
"I have not been doing much since Swimrun about a month ago, so I was just hoping to hold on and the swim was really rough," Couper added.
Louise Wells rounded off the women's podium in third in 2hr 26min 39secs.
Cora Lee Starzomski achieved an impressive double after securing overall and women's honours in the individual sprint distance event in 1hr 15min 33secs.
Chris Harness crossed the finish less than a minute after in second to claim men's honours in 1hr 16min 13 secs.
Team Ned won the Mixed Team race in 1hr 23mins 56secs while The Bees Knees, who covered the racecourse in 1hr 34mins 53sec, was the sole entry in the Female Team event. The Mixed Team and Female Team races were both contested over the sprint distance course.
"We had a really good turnout despite the weather conditions," Andrew Davis, the race director, said. "We had 120 all told registered, which is up a little bit from last year.
"It was sizeable swell out there and very, very windy on the bike.
"The bike was challenging enough that many of these athletes wouldn't have gone out for a recreational ride today. So to have them come out and stick with it for an hour on the bike really is a tribute to them.
"The run was windy as well and then, of course, we had the rain at the end, so overall I think it was a good success."
Davis was extremely encouraged by the number of youngsters that competed in the various junior races.
"I think the biggest take away was that we had about 55 juniors with the 7 to 10 age group being the largest, he added.
"That's always promising to see how well the junior development programme is going and how enthusiastic these young children are to get out there and race.
"That's sort of the Flora [Duffy] and Tyler [Butterfield]effect really. The future of the adult racing starts in the juniors so that's the biggest plus to take away."