Wrath of hurricane is nothing new for visitor
Created: Sep 16, 2023 07:58 AM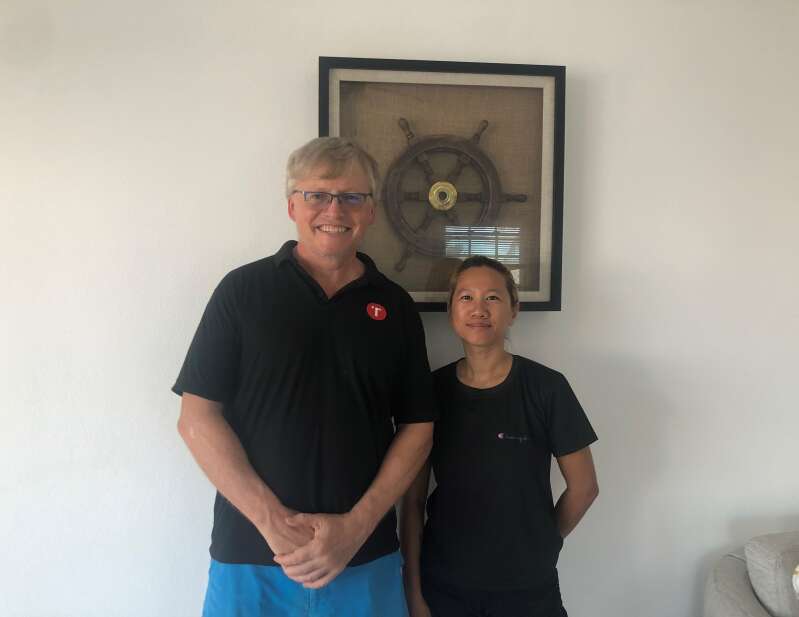 The wrath of Hurricane Lee was nothing a visitor from the Philippines had not experienced before.
Since arriving on the island six weeks ago, Leslie Oseo has felt the effects of three storms – Hurricane Franklin, Tropical Storm Idalia and Hurricane Lee, which passed more than 180 miles west of Bermuda on Thursday night.
Despite producing occasional gusts of more than 80mph, Lee did not take Ms Oseo's power out.
According to her, the hurricane was not as severe as a typhoon in the Philippines.
She explained: "I'm used to staying indoors and not going out [during storms], because we have about 20 named storms every year in the Philippines.
"Here, hurricanes mean strong winds, but back home, they also mean torrential rain and flooding."
Ms Oseo does not live by the beach, so she was surprised by the powerful waves Lee brought to the island's shores.
She said: "We went to Church Bay a couple of days before the storm and saw how strong the waves were even at that time."
Ms Oseo is staying with her friend, Gaute Juliussen, a digital nomad from Norway, in Sandys.
Mr Juliussen has experienced at least five Bermudian hurricanes or tropical storms since moving to the island in 2020. However, none have compared to the weather in Norway.
He said: "In terms of wind strength, I've seen stronger wind in Norway than I have at the very worst hurricane here.
"It got so bad that, at times, the only way to survive was to dig into the snow and hopefully not too much snow would build on top of you by the time you get out."