As the human-animal bond grows, what comes next?
Created: Mar 31, 2022 07:53 AM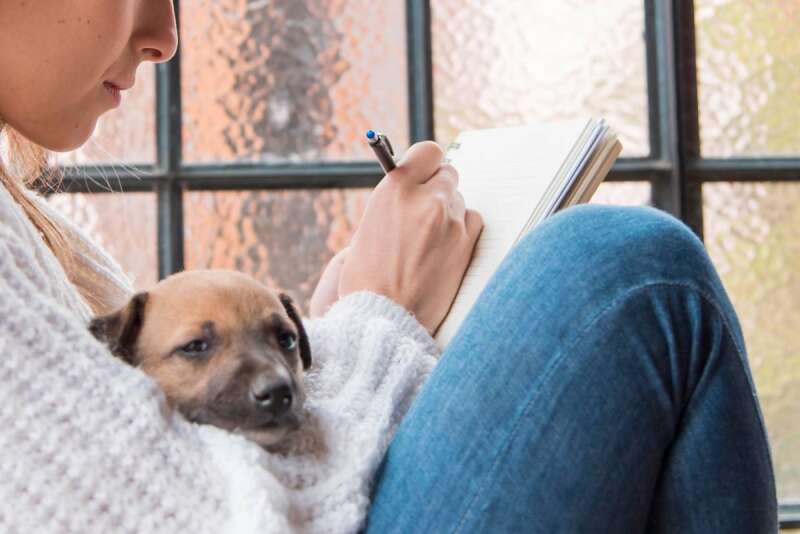 The human-animal bond is growing stronger.
Animals used to be beasts of burden – pulling the plough or the canal barge; a means of transport; a rat catcher in the barn, or a sheep dog to save the farmers weary legs up the hillside.
But animals have begun to take on a much different role in our lives, moving in from the outdoors to our fireplaces, sofas and even bedrooms. If I had a dollar for every time I have heard "I like animals more than people", I'd be a wealthy vet. Animals have moved from being tools to make our lives easier to being companions; beings that we bear our souls to, that nourish our emotions and make us feel happier.
It's difficult to pinpoint exactly when this transition happened but certainly in the last 100 years.
My grandparents had a cat, but she didn't ever go to the vet. The vet was for the farm animals and, on occasion, gave advice on my granddad's sore knee. Small animal vets evolved out of this farm vet stock and certainly in the 20 years I have been a vet, the sophistication of the tests and treatments that can be readily obtained has grown exponentially.
When I look at the equipment in my own clinic, which is celebrating ten years in business this year, there are digital X-rays, top-of-the-line ultrasounds, anaesthetic monitors and in-house blood machines, which run a barrage of tests in minutes. The practice is both a general practitioner's office and a highly specialised hospital, and the vets are expected to be specialists in everything.
We've set ourselves a high target, but we like a challenge. It does, however, make me wonder if general practice is doomed by its own success. We are already becoming species specific, so is it only a matter of time before, as with our doctor colleagues, we become organ specific? Will you go to your cardiac vet for heart disease, physio vet for muscle issues, dermatology vet for skin problems? You can see how it could evolve. If the expectations continue to grow to treat our animals as we do ourselves, then general practice will have to adapt and your old faithful "vet for all issues" will be a thing of the past.
I'm not sure how I feel about this. I think that one of the amazing strengths of vets is that we are involved in every aspect of your pet's health, from the puppy wellness checks to the poorly patient and even the final goodbye. We do it all. But this is unsustainable in an ever more sophisticated world and so we will evolve. But into what? Only time will tell, but if the last 20 years are anything to go by, there are some big changes ahead.
Lucy Richardson graduated from Edinburgh University in 2005. She started CedarTree Vets in August 2012 with her husband Mark. They live at the practice with their two children, Ray and Stella, and their dog, two cats and two guinea pigs. Dr Lucy is also the FEI national head veterinarian for Bermuda