Diabetes Association goes green with biodegradable medicine bottles
Created: May 26, 2022 08:00 AM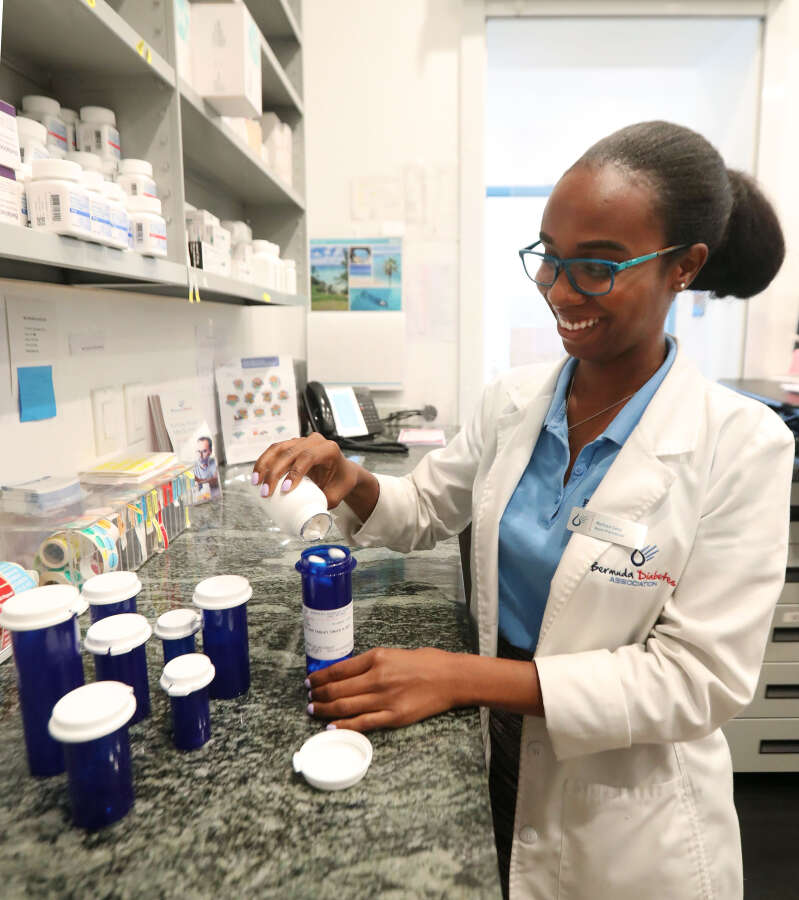 Diabetics will receive biodegradable medicine bottles after the island's diabetes charity pledged to go green.
The Bermuda Diabetes Association made the switch to bottles made out of corn husks as part of a plan cut out single-use plastics.
Melissa Levy, the head pharmacist at the association's Princess Street pharmacy, said that patients received a new bottle after every visit, which could result in a plastic canister being thrown away every two months.
She added: "We're just one pharmacy – imagine all the trash that could be doing into the environment."
The blue canisters will compost in 3-6 months and are just as effective as plastic medicine bottles.
The BDA's pharmacy received a six-month supply last week and put them into effect yesterday.
The project was assisted by Best Shipping, who brought the canisters to the island free of charge.
A spokesman for Best Shipping said: "It was an easy decision to not only support the Bermuda Diabetes Association but also the future of Bermuda's environment and doing our small bit to save the planet."
The switch is the first step in a long-term plan for the Bermuda Diabetes Association to become more sustainable.
This will include completely getting rid of single-use plastics at the pharmacy, including water bottles and shopping bags.
A BDA spokeswoman said: "We understand that we are not perfect, but don't need perfect people, we need a million people doing their part.
"While we're not near our ideal goal just yet, we definitely want to keep stepping in the right direction."