School offers Hope for all
Created: May 26, 2016 09:00 AM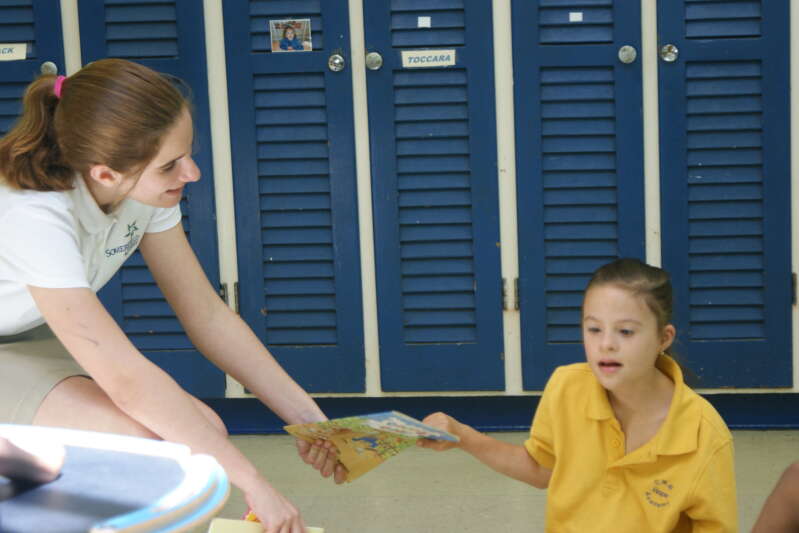 In the M3 year level, we are required to do a community and service project in which each group, consisting of three people, have to pick a community, recognise their need, and work to reach the needs of the said community.
Our group chose to work with Hope Academy.
Dame Marjorie Bean Hope Academy is a government-run school for children with physical and/or mental disadvantages.
Their ages can range from 4 to 18 (preschool to high school) and they all learn in unique ways. The students at Hope Academy are all very different in the way that they learn, so it was definitely new coming from an IB school. They have four classes and they are divided by age and ability, which dictates the work they do.
When we first started to volunteer, we were a little uncomfortable and overwhelmed as we did not know how the children would react to us.
But Ms Julie Lynn and Ms Margaret Philips, the social worker and principal at Hope, have been amazing in making sure we are comfortable. We have worked with them throughout this entire process and we would like to take this opportunity to thank them for all that they have done.
Also, we have created a GoFundMe Page for Hope Academy. It came to our attention that Hope is in need of therapy and sensory tools for the Occupational Therapist to use with the children.
These therapeutic tools help the children to focus and explore and develop their senses further. We feel that it is important to give these children equal opportunity to develop their senses and interest with children from other schools.
We would greatly appreciate any donations.
To donate, visit our GoFundMe Page at www.gofundme.com/hopeforallbermuda. Our page will be open until the end of June.
We have been volunteering since February and we have had an amazing time. The children are great listeners when we read and work with them and they really are like regular children.
We have got very comfortable around the children who now recognise us, which makes us feel very welcome. We are grateful for the opportunity to open ourselves up and interact with the children at Hope Academy.
As esteemed special educator Rick Lavoie once said "Fair doesn't mean giving every child the same thing, it means giving every child what they need."