Attempted murder accused denies involvement in shooting
Created: Mar 21, 2022 07:59 AM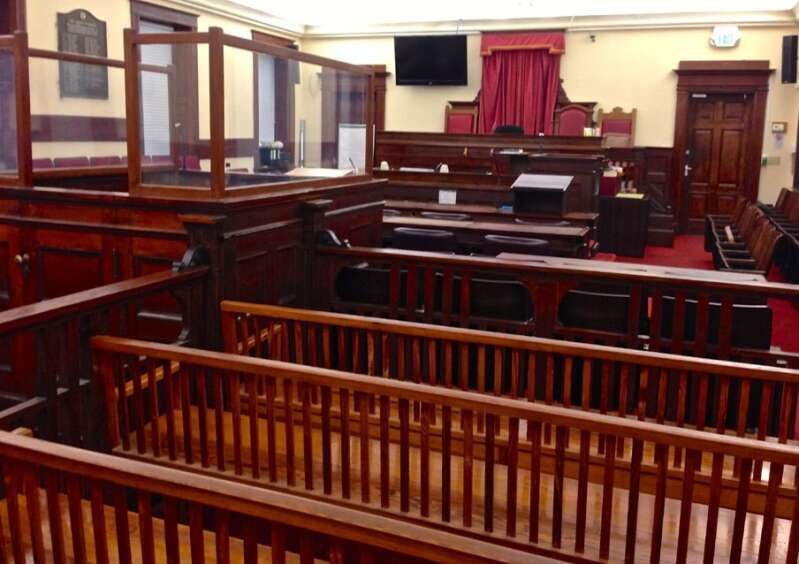 A man accused of an attempted gun murder told a jury that he had "nothing to do with" the crime.
Kyari Flood, 22, said that he was on his way to get medication from a friend when he was stopped by police and arrested in connection with the shooting.
He added: "I have no reason to commit this offence.
"I don't know why they think I'd do this to them."
Mr Flood has denied the attempted murder of a 37-year-old man, who cannot be identified for legal reasons.
He also pleaded not guilty to wounding with intent to cause grievous bodily harm and using a firearm to commit an indictable offence.
The incident is alleged happened on March 24, 2020.
Mr Flood told the court last Friday that he lived on Curving Avenue, Pembroke, at the time of the shooting and that around 11pm he went to visit a friend on nearby Deepdale Road to retrieve painkillers he had left there.
Mr Flood said he saw "blue flashing lights" in the distance as he rode his motorbike down Parsons Road and parked the bike at the Evening Light Pentecostal Church.
He added: "As I was parking, I noticed there were police cars.
"I didn't think anything of it – it could've been a drill. It didn't have nothing to do with me."
Mr Flood said that he "skipped" across the street and saw the tail end of a police car.
He added that he tried to ignore the police activity, but later realised that officers were chasing him as he entered Deepdale West.
Mr Flood said: "As I skipped I noticed they were chasing me, so I ran.
"Then they drew their guns. It all happened so fast."
He added: "I asked them 'what's going on?'
"They said there were reports of gunshots in the area. I said 'woah woah, that ain't got nothing to do with me'.
"They informed me I was being arrested for attempted murder. I didn't say anything."
The court heard earlier that the victim was shot in his left arm outside his home during an incident involving two men.
He ran into the house and the gunman followed, but left when the victim hid in the bathroom.
The victim's girlfriend, who took the stand earlier, said that she recognised the gunman and had identified him as Mr Flood.
Mr Flood confirmed that he knew the victim and his girlfriend well, but insisted he had not seen them that night.
Maria Sofianos, for the Crown, suggested that Mr Flood had "a problem" with the victim, had gone to shoot him and knew the layout of the house.
She added that he had fabricated a timeline for the night of the crime and that he had had enough time to hide the gun and clothing that might have had gunshot residue on it between the shooting and the arrival of police.
Mr Sofianos also suggested that Mr Flood had returned to the scene to see what had happened to the victim and said that "if necessary, you would finish the job you and the other man had started".
Mr Flood said: "You're suggesting wrong."
The trial continues.
• It is The Royal Gazette's policy not to allow comments on stories regarding criminal court cases. This is to prevent any statements being published that may jeopardise the outcome of that case.