Shooting victim under cross-examination
Created: Mar 23, 2023 09:03 AM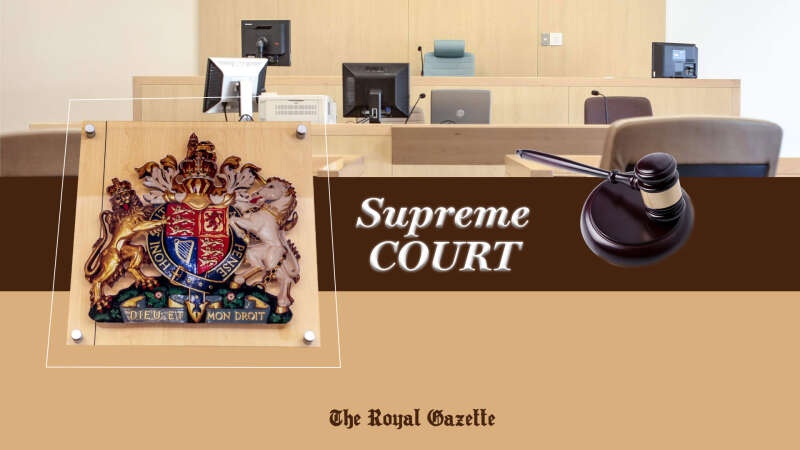 The alleged victim of an armed daytime robbery yesterday had his testimony dissected during cross examination.
The man, who cannot be identified for legal reasons, told the Supreme Court on Monday how he had $8,000 worth of jewellery stolen by an assailant he claimed recognise as Grayson Swan.
But Marc Daniels, for the defence, suggested that he did not know his client as well as he claimed and that he embellished his story to the police.
He said: "I'm going to suggest to you that it is impossible for you to ID someone you have seen for two seconds.
"I am also going to suggest to you that you may have been led astray and made a mistake."
Mr Swan, 22, has denied robbery, the use of a firearm after committing an indictable offence and handling a firearm on May 8, 2020.
The court hear earlier that the man had been with his son outside of The Hub on Middle Road, Warwick when a man took two gold chains off of his neck.
He ran the man down while armed with a knife before he was shot by another robber and the pair escaped.
The man said that one of the burglar's faces became exposed and that he recognised him as "Chewy" – Mr Swan – whom he had regularly seen around his old Warwick neighbourhood for about ten years.
He told the court today that said that he saw CCTV footage of the alleged incident while on a FaceTime call with the owner of the store.
He said that he recorded the video call and sent it to someone he trusted, who later disseminated the video to the public.
The alleged victim added that, soon after, several people sent him the names and photographs of potential suspects.
Marc Daniels suggested that he was wrong about the alleged suspects he saw.
He added that the complainant was incorrect about several details.
Mr Daniels explained that the man said on the stand that the alleged incident took place between 3pm and 4pm when it happened after 5pm.
He added that he told police the assailant had a knife in his left hand when CCTV footage that was shown to him and the jury showed that there was no knife on the assailant.
Mr Daniels suggested that the CCTV footage never showed the man's son getting hit and that he was more concerned about getting revenge than his child's safety.
The man accepted these discrepancies, but added that he wanted revenge because he had "lost his composure".
Mr Daniels highlighted that Mr Swan had been away in boarding school for several years since 2015 and that the man could not have seen him as regularly as he said.
He said that the man told police that his assailant had light brown eyes and an "almost caramel complexion" – but he noted that many men on the island fit this description.
Mr Daniels questioned if he had been convicted of a "litany" of dishonesty offences, which included handling stolen goods and 11 counts of theft between 2001 and 2008.
He also asked the man to confirm whether or not he had been convicted of a firearms offence for importing a pellet gun into the country.
The man confirmed his criminal history and admitted that he was one to carry a weapon, even with his son around such as during the alleged incident.
But he denied that it was to fit an "outlaw" persona as Mr Daniels earlier suggested.
The trial continues.
• It is The Royal Gazette's policy not to allow comments on stories regarding criminal court cases. This is to prevent any statements being published that may jeopardise the outcome of that case.