Senator seeks answers on education reform
Created: Nov 28, 2018 07:00 AM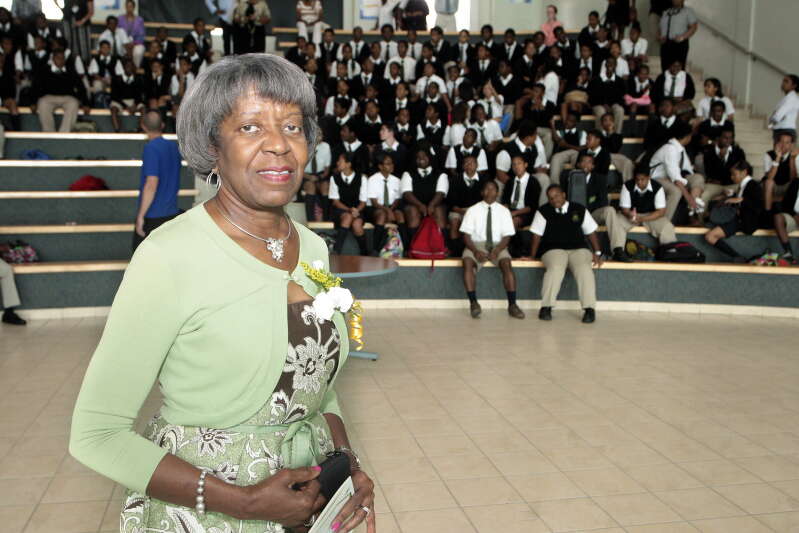 A government pledge to phase out middle schools has worried the public, an independent senator and former head teacher has claimed.
Michelle Simmons said that a plan to axe the schools in favour of "signature" specialist schools was "a major concern in the community at present".
The former Berkeley Institute principal said that middle schools, launched in 1997, were introduced to "adopt interdisciplinary or thematic and integrative learning and teaching".
Ms Simmons said that interdisciplinary planning and teaching "remain the exception in our middle schools and this may be one of the reasons why their success has varied".
Ms Simmons discussed proposed changes to Bermuda's public school system in a Senate debate last week.
She told senators that the Hopkins report, a review of Bermuda's public education system published in 2008, concluded that the introduction of middle schools in Bermuda was "a mistake".
She added that the review team, made up of island and international education experts, warned that changes to the system "would only cause more confusion and instability and leave the real issue, the low quality of teaching and learning, untouched".
Ms Simmons said that an effort had been made to implement some of the Hopkins Report recommendations.
She added: "However, reform has been slow and inconsistent as far as I can see.
"Government is now looking at a structural solution, that is the elimination of middle schools, while some of the major concerns of the Hopkins report are still present."
Ms Simmons said she had "a few questions" about the proposed system shake-up.
She said that admission to signature schools in some countries required pupils to meet an academic standard and asked if such a standard would be introduced in Bermuda.
Ms Simmons added: "This method of admission into signature schools needs to be addressed as the Government advances its plans."
She also questioned how many signature schools would be created and highlighted concerns with the number of students at the middle and senior levels.
Ms Simmons put the number of pupils at senior schools at 1,183, with 916 pupils at middle schools.
The senator said: "If Government is only seeking to create signature schools out of the senior school population, the numbers tell us that there could only be two or three signature schools with populations of no more than 600 or 400 in each school, spread between four year groups."
The senator said that it was "critical" that signature schools were given adequate funding.
Ms Simmons added: "I can say without fear of contraction that salary expenses for teachers will be really high since these signature schools will need to hire the best teachers they can find."
She said that the Government would also need to be prepared for the signature schools to have smaller numbers of pupils.
Ms Simmons added: "Smaller schools and smaller class sizes with more specialists — and the associated specialist equipment — are much more costly to operate."
She said that it was also important to mobilise the knowledge of teachers and principals as part of any discussion and consultation on the plan to ensure "that wise decisions are made regarding the future of public education in Bermuda".
Ms Simmons said that if she had a free hand to transform Bermuda's education system she "would push for kindergarten to Grade 12 schools with signature programmes in those schools".
She added: "I believe that there are too many transitions for students from the commencement of their formal schools years up to the age of 18, and research shows that the fewer transitions, the better."
Ms Simmons, who retired in 2013, was principal at Berkeley for 20 years.
She also taught in England and Nigeria during her 38-year career. She was appointed as a senator in August 2017.