BUT passes motion of no confidence in education minister, PS and commissioner
Updated: Feb 13, 2022 12:28 AM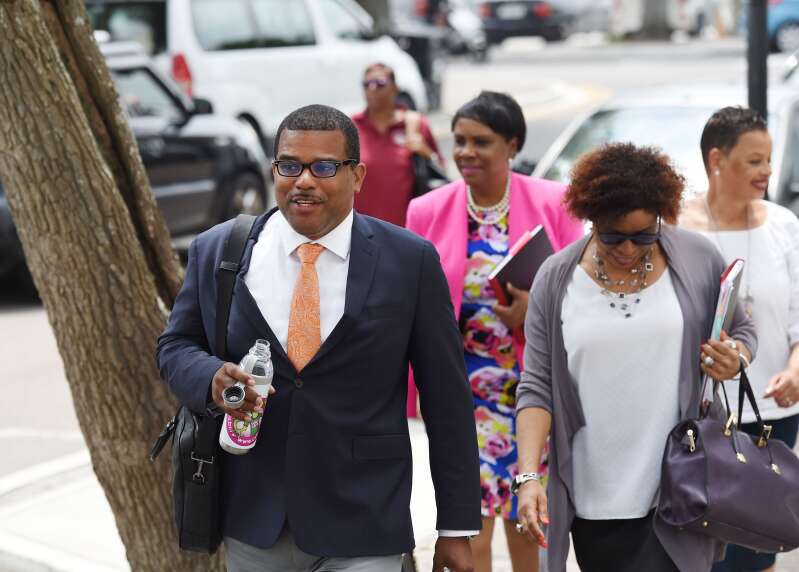 Teachers have passed a motion of no confidence in the education minister, the ministry's permanent secretary and the Commissioner of Education.
It is understood the motion was passed yesterday at an emergency meeting of the Bermuda Union of Teachers.
Details of why the motion was passed have not yet been revealed.
But it is understood that teachers have felt ignored and that the BUT is not given enough respect.
The BUT is expected to later write an open letter to outline its grievances.
The Ministry of Education did not respond to requests for comment from The Royal Gazette as of press time last night.
But Diallo Rabain, the Minister of Education, told the Bermuda Broadcasting Company the Government was willing to come to the table and talk with the BUT.
The union earlier said they did not feel that the ministry had listened to them.
But Mr Rabain said: "Just because something is said and it is not acted upon doesn't mean it wasn't listened to and taken into account when the final decision was made.
"All of us are not going to get exactly what we want at all times, but we are always going to aim to collaborate because that is what we are here for."
Ben Smith, the Shadow Minister of Education, said the action was shocking and highlighted a prolonged breakdown in communication between teachers and the Government.
Mr Smith added: "It takes teachers a lot to get to the point where they reach this level of frustration.
"We believe that in order to have a good education system you need to support the teachers, so I would be very interested to know why we reached this point."
He added that the Government should sit down with teachers to discuss their concerns as a matter of urgency and highlighted that the profession had raised concerns about the Government's efforts to return to classroom teaching last month.
Public schools were expected to open on January 5, but, the night before, the Government announced that a staggered approach would be taken because not enough teachers had been tested and cleared to return to the classroom.
Nishanthi Bailey, the BUT president, said at the time teachers had been "bullied" by the education ministry as the Government "forged ahead with policies seemingly designed to fabricate a sense of anxiety and fear" in union members.
Mr Smith said: "There seems to be a level of confusion that has occurred several times now with Covid-19 rules and I know there has been an expectation for teachers to do even more under Covid when they were feeling stretched and stressed before we got to this point.
"If those are the things the teachers are communicating and no one has been listening to them, at some point they are going to say enough is enough."