Neighbours continue to report soot fallouts since retrofit
Created: Feb 27, 2023 02:01 PM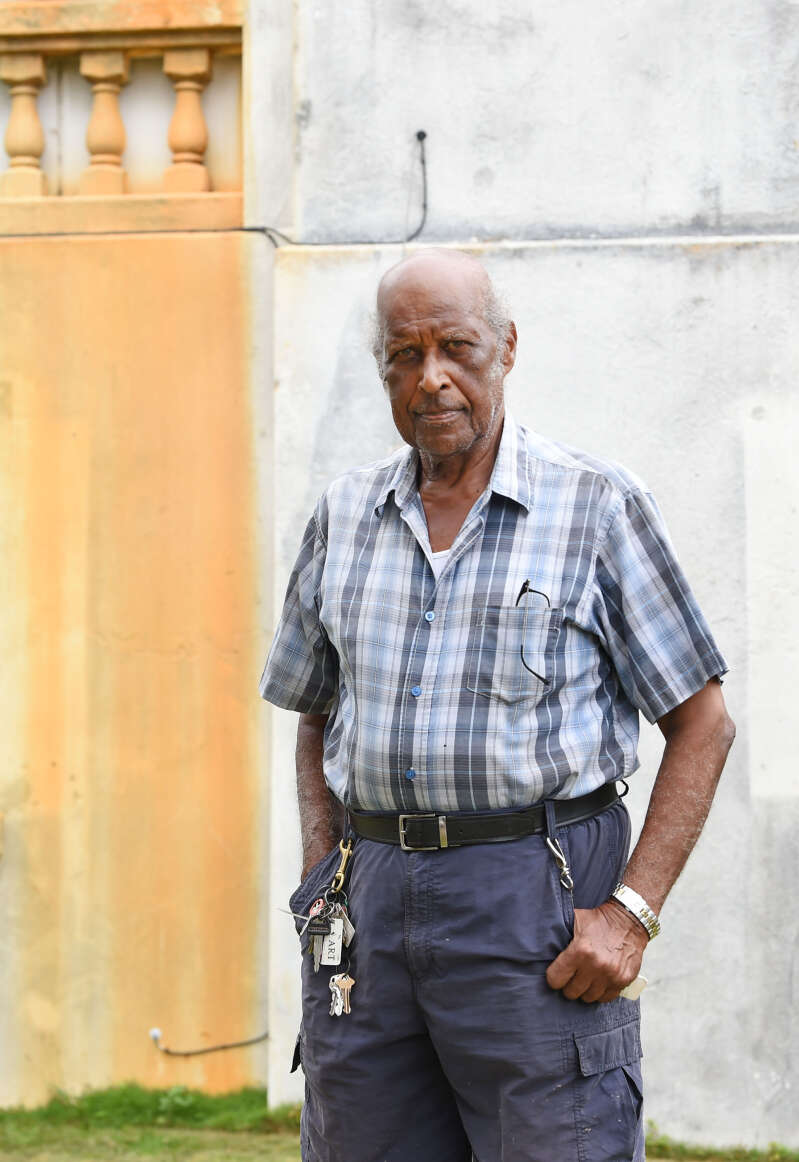 Soot fallouts from Belco continue to disrupt the lives of nearby residents more than a year since the completion of a retrofit of the North Power Station designed to fix the problem. An investigation by The Royal Gazette looks at what the residents have been experiencing since remediation of the problem began
Despite a multimillion-dollar retrofit of Belco's North Power Station in January, 2022 to address pollution there have been roughly as many days when complaints are made about soot fallouts since as there were before it.
A spokesman for the Department of Environment and Natural Resources told The Royal Gazette there is an average of two fallouts per month, but as many as five.
He said: "Although the magnitude of some of the soot events may have reduced, there does not appear to be much of a change in the number of confirmed days of soot complaints."
To address the pollution, Belco tried to improve combustion pressures at the NPS by changing out con-rod shims. This followed an investigation by NPS lead contractor Burmeister & Wain Scandinavian Contractor, which is headquartered in Denmark, and discussions with MAN Energy Solutions, the manufacturer of the plant's new dual-fuel engines.
MAN carried out the modifications, which were completed in June 2021. Piston crowns were also installed to improve combustion, a project completed in January 2022.
The retrofit, along with measures to deal with fuel odours on St John's Road, came at a cost of $2.7 million and was expected to eliminate excessive soot emissions.
Wayne Caines, the president of Belco and parent company Liberty, said in an article that appeared in The Royal Gazettelast August that the shims improved combustion pressure by 11 per cent and the piston crowns by a further 10 per cent.
However, when The Royal Gazette recently asked whether the company, in light of continued fallouts, still deems the figures to be accurate, Belco asked where the figures had been quoted.
We sent a link to Mr Caines's article and requested to see any documents supporting the claims.
The documents were not forthcoming, but the spokesman said: "Yes, this is still the case."
Mr Caines said in the same August article: "The impacts felt by our neighbours are now isolated incidents based on anomalies and not our day-to-day operations. We are proud of this progress but can assure you that we will not stop until we reach 100 per cent optimisation."
Belco also said in a report dated January 29, 2021, obtained by The Royal Gazette through a public access to information request to the Department of Environment and Natural Resources: "After the shim change work, soot emissions from the stack exit are no longer perceptible from ground-level observation points, though there was evidence of small (about 3mm) flakes of soot landing on the ground adjacent to the NPS building after starts, and Belco has received a number of complaints from highly sensitised neighbours affected by the same."
The fallouts that followed included a significant event last July. Arthurton Riviere, a senior whose house was left caked in soot, said it was the worst fallout he had yet experienced. Mr Caines publicly apologised to the community, saying the company was treating the issue as "a priority".
The next month, Mr Caines blamed the July fallout on an engine starting up in the wake of a 26-day period offline "after receiving routine maintenance". Mr Caines added: "Regular maintenance is a requirement."
Cathy Pereira, another neighbour of Belco, posted a photo on the clean air pressure group Bermuda Clean Air Coalition's Facebook page this month of what appeared to be a large deposit of soot on her property after an apparent fallout on or around February 14. There was another soot complaint lodged on February 19 and another on February 21.
Belco said further assessments would be carried out and the company was looking into a capital acquisition for soot-collecting technologies including electrostatic precipitators. However, the company has now told us: "Initial indications are unfavourable but we continue to explore the feasibility of using electrostatic precipitators."
Belco said in a recent video on its Facebook page: "We remain committed to taking a calculated approach as we move into the next phase of our optimisation efforts while maintaining a reliable supply of electricity for the entire island."
Contractor BWSC, which has a long history of working on Belco's projects, did not respond to questions.
Soot fallouts as reported by Belco to the Environmental Authority
Con-rod shims change out completed in June 2021
[Soot fallout figures and complaints not reported in EA minutes between this point and December 2021]
• December 2021: 6 fallouts/8 complaints
• January 2022: 3 fallouts/5 complaints
Piston crown installation completed in January 2022
• February 2022: No figures appear in the EA minutes
• March 2022: No fallouts
• April 2022: 5 fallouts/10 complaints
• May 2022: No figures appear in the EA minutes
• June 2022: 3 fallouts
• July 2022: At least one fallout [not reported in the EA minutes but reported in the media]
• August 2022: "Soot emissions from the new North Power Station engines continues" – EA minutes
• September 2022 – 6 complaints over 2 dates several days apart [number of soot fallouts not provided]
• October 2022: No figures appear in the EA minutes
• November 2022: No figures appear in the EA minutes
• December 2022: No figures yet available via EA
• January 2023: 1 official complaint to Belco, shared with The Royal Gazette, relating to soot
• February 2021: 3 official complaints to Belco, shared with The Royal Gazette, relating to soot.