Almost 1,500 bus routes cancelled in two months
Updated: Mar 02, 2021 09:20 AM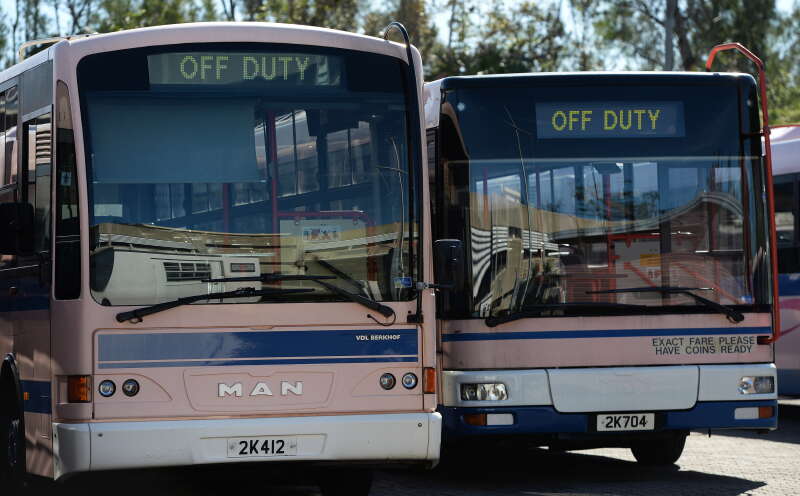 Almost 1,500 bus cancellations were recorded in the first two months of 2021, The Royal Gazette can reveal.
There were 750 routes cancelled last month and 697 in January.
The Bermuda Minibus Association, which covers 34 school bus routes a day because of a shortfall in the public bus fleet, said the news was not a surprise.
Russ Ford, the group's public relations officer, said: "It's high, but it may well increase in March. We will definitely have a need for extra."
The group has covered bus routes for the Department of Public Transportation since 2017.
Vehicles breakdowns and overstretched maintenance staff have been blamed for routes getting cancelled.
The present arrangement, with school pupils getting priority, will run until June.
Mr Ford said he expected a new contract to be drawn up in September with the start of the new school year.
The minibus deal with the Government fell through in January over a pay dispute, which led to leap in cancellations.
Minibus drivers had earlier earned $200 a trip, but the DPT offered $175 under a new contract.
The sides later agreed minibuses would cover 34 out of the 56 school route at $185 per trip.
Mr Ford said the association occasionally got "last minute" extra school routes added.
He added the schools deal would be missed over the summer in the face of uncertainty over tourist season.
Mr Ford said: "You never know what's going to happen with the cruise ships.
"If cruises don't kick in, that will be a long summer without work. It would be dreadful."
Lawrence Scott, the transport minister, said in January the DPT might boost services by using "community service vehicles, airport limousines and the like".
Quality Transport Limited, which runs a fleet of limos, said yesterday the firm had not been asked to pitch in.
But Mr Ford said: "The Government would not want to go that route.
"That could cost taxpayers double or triple. Taxpayers would be screaming over it."