Island Self-Storage expands as demand climbs
Created: Jan 29, 2018 08:00 AM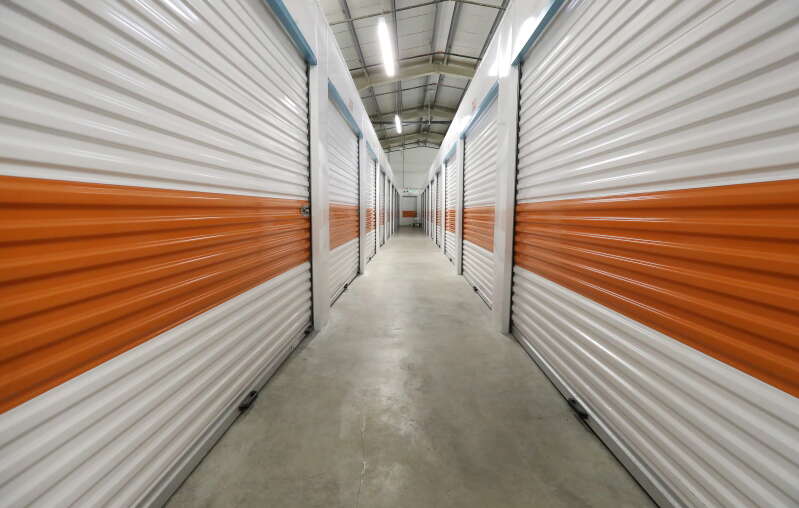 Island Self-Storage is expanding into a new facility in its eighth year of business.
The new 8,000-square-foot space is on Cox's Hill Road, above the DHL Pembroke site.
The owners plan a soft opening on February 5, with operational hours from 8:30am to 5pm, and it will be potentially fully operational from March 1.
Since opening doors in 2010, this will be the third expansion for the company and the new facility will offer 103 secure storage units ranging from 25 square feet up to 100 square feet.
Shawn Gravito, a manager at ISS, said: "There is a demand in the market for it, there isn't much competition and other facilities aren't as big as us.
"We are the first climate-controlled facility with 24-hour access. That is our benefit and our strength. We are forward driven. We set the trend and everyone else came in behind us."
Fawn Wade, co-manager at ISS, said the new space was needed because of strong demand.
"Every day we are turning away customers and sending them to our competitors," Ms Wade said. "We have a wait list for our new expansion and we are a quarter full for that new site already."
Donald Mackenzie, owner of ISS, said: "Since the day the doors opened at our Mill Creek facility, we have been grateful for our clients who have kept us at capacity. The addition to our operation reflects the demand for our product.
"This new facility will hopefully reduce our waiting list. Based on our experience, we were also able to configure the new facility with the most popular locker sizes."
Ms Wade and Mr Gravito will oversee and operate the new facility. Units offered range in size from 5ft by 5ft to 10ft by 10ft.
Ms Wade said: "Like our current units, it will be climate controlled, secure and will offer clients 24-hour access with a personalised access code.
"The high-security facility will be monitored 24 hours per day by video CCTV surveillance. It will also offer a hydraulic freight elevator with trolleys and carts to aid in the moving process. We will continue to offer Saturday morning concierge service to assist clients with heavier loads."
The business takes pride in its customer service.
"It is self-storage but it's that little extra that we do for our customers," Mr Gravito said. "We have help during weekends here to assist people.
"An employee is on site 9am to 1pm on Saturdays, that shows people that we are here and we care. We can help them out with trucking and shipping, we have gone as far as even co-ordinating overseas moves," Mr Gravito said.
Mr Gravito also stressed that the facilities are always kept clean and tidy, completely secure under CCTV camera security system with in control access and climate control.
"We have clients that have been with us for years, since opening, so that proves we are the company of choice," Ms Wade said.
For more information, contact the Island Self-Storage team on 297-8673