Hog Penny's Black to perform in Canada
Created: Aug 15, 2013 09:00 AM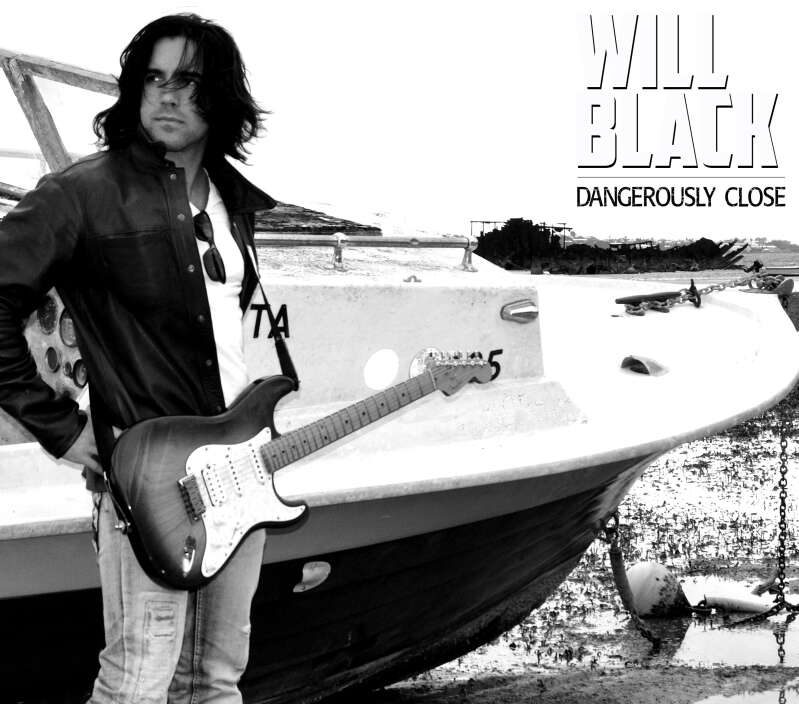 Hog Penny Pub and Restaurant entertainer Will Black is taking his music on the road this fall with a mini Canadian tour.
"I did a couple of dates a few years ago," said Mr Black. "This is a different format because it is a double bill with a band out of Ottawa called Cherry Suede. I will be performing my own original music."
If the mini tour is successful he might do a longer tour throughout Canada in February and March.
Mr Black is originally from Canada and has been performing professionally since 2001. He started out on cruise ships visiting Bermuda, and eventually found a regular gig at the Hog Penny. He has performed in Bermuda on and off for about eight years.
"You can't beat the climate and the weather," he said. "I sailed throughout most of the Caribbean when I was on cruise ships. Bermuda was the best, cleanest and prettiest of all the islands we visited."
His Ottawa performances will be over a period of three days, and he will be performing at Hog Penny straight through to New Year, as normal.
"I am not disappearing," he said. "Because I am on a musician's permit I can only work nine months out of the year. In winter I have to look for other work."
He described his music as mainstream rock, influenced by artists such as Bon Jovi and Bryan Adams and so forth. He has two records out including his most recent, Dangerously Close, available at Hog Penny. One of his most popular songs is called Trace your Tattoo.
"I write my own music," he said. "It is all recorded at Metalworks Studio, Toronto, Canada. I did one track here with Tony Brannon and Tony Cox called Hell over Heaven. That was recorded at Steve Easton's studio Just Platinum. It was nice to have a track made in Bermuda."
If you are in Canada this November, Mr Black will be performing on November 14, at The Central in Toronto, on November 15 in Ottawa at Greenfield's Pub, and on November 16 at L'Alize in Montreal.
Right now my goal is to promote my album," he said. "It is more of a marathon than a sprint."
Tickets are on sale now and can be purchased from Mr Black's website, www.willblack.com . Also, see his Facebook page under www.facebook.com/willblackrocks . His music can be found on iTunes.