Miss Bermuda contestants unveiled
Created: May 03, 2013 03:38 PM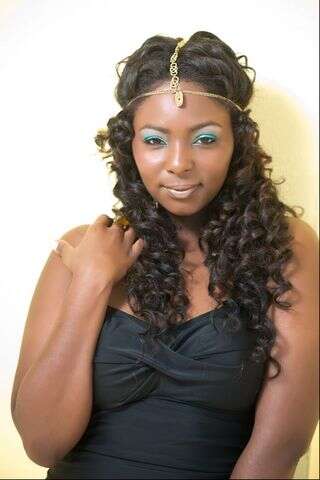 Seven contestants have been named for next month's 2013 Miss Bermuda Pageant.
The beauties will vie for the crown on June 23 at the Fairmont Southampton Princess — when current Miss Bermuda Rochelle Minors passes on her title.
Pageant winners earn the chance to represent Bermuda abroad at the Miss World Pageant.
This year's contenders are: Katherine Arnfield, Smith's; Mikeisha Butterfield, Devonshire; Jahshuntae Darrell, Sandys; Alexandra McMartin, Warwick; Denae Simmons, Southampton; Chelzea Somner, Pembroke; and Echaunti Swan representing Hamilton Parish.
With make-up by O'Faces and hair arranged by Impressions, the contestants are pictured at Elbow Beach, courtesy of Donovin Seymour Photography and Tekoa Photography.
Tickets are on sale today at www.bdatix.bm.
Useful website: www.missbermuda.bm