Kawaley: No need to reform jury selection
Updated: Mar 31, 2017 08:00 AM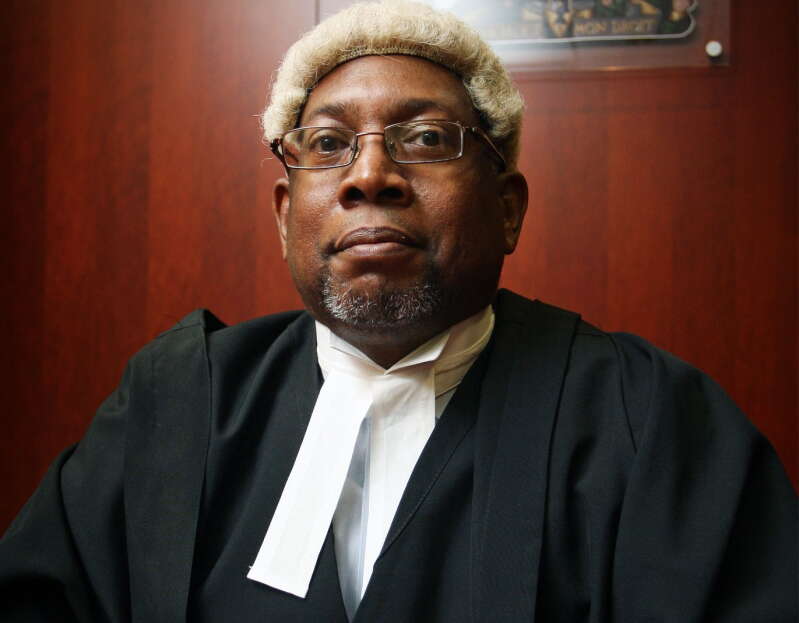 The system of selecting juries in Bermuda that allows for both the prosecution and defence to "stand down" jurors without providing reasons does not need to be reformed, according to Chief Justice Ian Kawaley.
Mr Justice Kawaley's comments follow a recent criminal trial involving three defendants in which it took more than a day to find 12 jurors to hear the case.
The Chief Justice told The Royal Gazette that the peremptory challenge rights of criminal defendants were important to the fairness of the jury-trial process.
"It will be difficult for an accused person to identify reasons for challenging jurors, if cause was required," he added.
"It would be even more time-consuming to adopt the US 'voir-dire' system whereby jurors are questioned by counsel to identify potential biases before they are selected."
In Bermuda, the prosecution can "stand down" jurors as they are called into the jury box. They do not have to give any reason or explanation for their decision.
Similarly, a defendant has the right to make three objections once a jury panel has been chosen. He or she does not have to provide the court with reasons.
In England and Wales, the prosecution and defence have no such right to stand down jurors.
Mr Justice Kawaley said: "The abolition of the defendant's right to challenge without cause in England and Wales in the late 1980s was controversial and, in my respectful view, contrary to principle. It is clearly consistent with principle for the prosecution to have the right to stand aside jurors.
"It is on balance probably useful for this right to be unlimited in terms of the number jurors who can be stood aside, as long the power is exercised in the interests of justice and not in a disproportionate manner.
"The time taken to select juries in a small community in multi-defendant cases is not, all things considered, excessive and I see no need for any reforms."