SiriusPoint CEO is optimistic for 2022
Updated: Apr 18, 2022 04:17 PM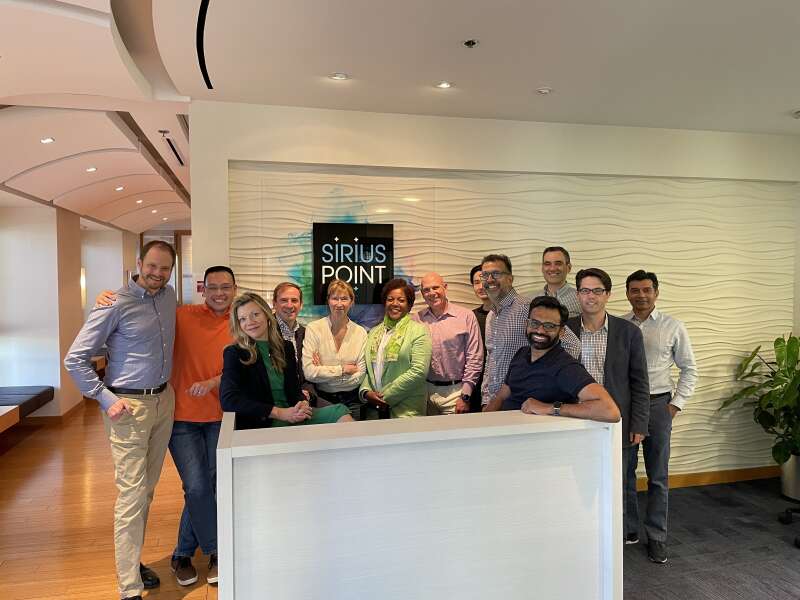 SiriusPoint Ltd's goal for 2022 is a natural one: to make an underwriting profit.
"Despite a lot going on in the market to start the year, I remain optimistic that we are going to get there," company chief executive officer Sid Sankaran told The Royal Gazette.
The company formed in February 2021 out of a merger between Sirius Re and Third Point Re. Since that time they have had their ups and downs.
Mr Sankaran said they have gathered top-tier talent and created over 30 partnerships, proving themselves an attractive platform.
They are also building a reputation as an innovator and differentiator in the industry.
But at the end of 2021 they disclosed a core loss of $163 million, which included an underwriting loss of $174 million and core combined ratio of 110 per cent, partially offset by core net services income of $11 million.
"The legacy companies fundamentally took too much risk," Mr Sankaran said. "Third Point Re took too much risk on the investment side, which we have been addressing. Sirius Group took too much cat risk. The combined company has a strong balance sheet, but we had too much risk in those areas."
SiriusPoint Ltd is now scaling back its capital allocation.
"Our risk buckets have been reduced to an appropriate level," he said. "I am very candid that this is what I refer to as a turnaround and transformation of a company. I am most grateful for the incredible talent that we have been able to bring on board. We have also kept some really talented people as well from both legacy predecessor companies."
He is happy with how the two legacy companies have come together.
"Third Point Re and Sirius Re had some very different brands," he said. "I have been immensely thrilled by the branding of the new company, SiriusPoint, how there is a real acknowledgement that there is something fundamentally different going on here."
Mr Sankaran feels that people are starting to define SiriusPoint as "something fresh and new".
"We are doing a dramatic capital reallocation, and have pivoted into the insurance and service space with over 30 meaningful partnerships," he said. "We are very proud of some of the great talented people we have been able to partner with. When I think of Bermuda, I think of John Boylan at Arcadian Risk Capital, and Tim Usher Jones and Peter Horrobin at Banyan Risk Ltd."
In the US, SiriusPoint has partnered with companies such as Parameter Climate and Limitfi.
"The potential of the company is really strong," he said. "We are excited and looking forward to 2022."
SiriusPoint has 35 staff in Bermuda. Twenty-three of those are Bermudian. Nine are new hires since the merger.
"We are 20 to 30 per cent larger since the merger with Third Point Re," Mr Sankaran said.
He said with the increased growth they have to be diligent in managing the risk.
"We continue to view this as a core market for us where we have been able to attract some terrific people," he said. "Our ability to attract people from much bigger organisations and many who have had broader roles has been amazing."
Mr Sankaran started his career as a management consultant. In 1999, he was made a partner at Oliver Wyman.
Later, he spent a decade at AIG, first as chief risk officer then as chief financial officer of the group.
Before launching SiriusPoint Ltd; he spent more than two years at Oscar Health, a Google-backed start-up.
Now he is establishing his own corporate culture. Unlike a lot of CEOs; he prefers jeans and a hoodie to a suit and tie. His children look at him strangely when he puts on a suit.
"The core value of the company is to be yourself," he said. "That is why we have so many diverse people on the leadership team. That is why we feel we have become a destination for a lot of that talent."