Promising start for Kempe
Created: Nov 23, 2018 08:00 AM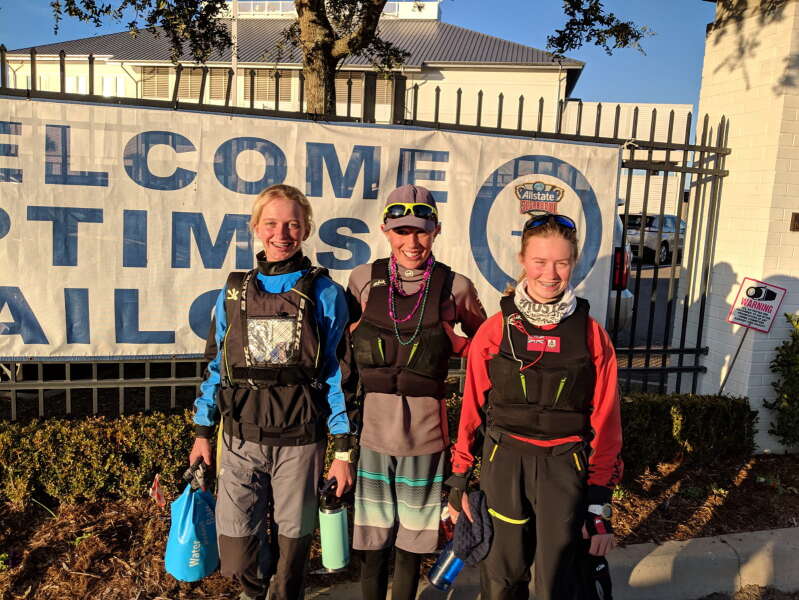 Sebastian Kempe put himself in early contention for honours on the opening day of the United States Optimist Dinghy Association Midwinter Championship in New Orleans yesterday.
The Saltus Grammar School student produced a 13-1 record in the two races contested on Lake Pontchartrain to return to the dock in ninth position in the overall fleet of 234.
Laura Hupman is the next highest local sailor in 32nd spot after producing finishes of twelfth and fourteenth followed by Christian Ebbin, the British Open and Bermuda Open optimist champion, in 51st after managing a 32nd and eighth in the light air conditions.
Magnus Ringsted is further down the pecking order in 94th after producing identical 32nd finishes in both races with Rachael Betschart another ten places back in 104th have managed a 46th and 24th.
Amelia Lewis, the Bermuda national optimist champion, produced finishes of 53rd and 28th to end the day in 118th place, while Nicole Stovell, the seventh and final member of Bermuda's team, managed a 71st and 46th, which put her in 179th position.
"Definitely a good day for Team Bermuda and some for room improvement," said Somers Kempe, speaking on behalf of the team comprised entirely of Royal Bermuda Yacht Club youth sailors.
"Conditions for the day were light and very choppy. They started out sort of moderate in the first race and then lightened up for the second race."
The race committee was unable to complete the day's third race, which was abandoned after the winds dropped out.
"The conditions deteriorated to nothing so the day was abandoned for everybody," Kempe added. "Everybody headed back to shore so only two races counted today in the light and very choppy Lake Pontchartrain conditions.
"We're hoping for some better conditions tomorrow [today} and everybody is going to start a little bit earlier to try and get some more races in for the regatta."
The USODA Midwinter Championship, being hosted by the Southern Yacht Club, consists of a qualifying round and a final round and runs until tomorrow.
The top third from the qualifying round will be placed in the Championship Fleet and the remainder into the Silver Fleet for the final round.