Franklin excited for Legends debut
Created: Apr 18, 2017 08:00 AM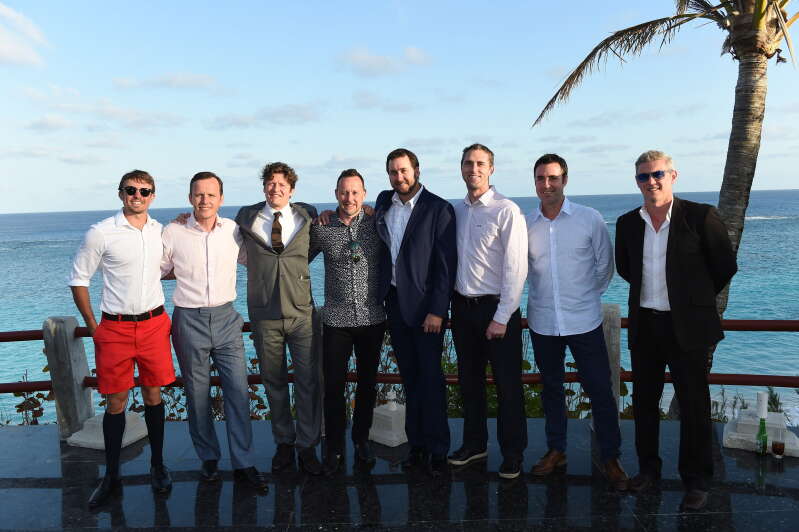 Micah Franklin admits that he has his work cut out, but has vowed to leave everything on the court during his debut in the Legends of Squash, which starts tonight at the Bermuda Squash Rackets Association.
The three-times national squash champion has been placed in the Randall & Quilter Group and will face Nick Taylor in his opening match.
"Nick is a former top 20 in the world and now the No 1 in the world in over 40s so he's still playing at a high level," Franklin said. "I've done my homework and will be taking it like any other tournament."
As the rank underdog, Franklin is aware that there is no margin for error against his highly ranked opponent.
"For me, it's going to be a matter of making no mistakes and running until I can't run anymore," Franklin said. "I know these guys are going to be able to control the pace and the game, and so it's up to me to try to do things to hopefully tire them out.
"There's no margin for error and I just want to put on a good show."
Top seed Franklin retained his national title last month after dispatching Noah Browne in an emphatic 3-0 triumph at the BSRA in the final of the Digicel Bermuda National Squash Championships.
He also enjoyed a stellar season last term on the Professional Squash Association World Tour where he has a world ranking of 154.
Franklin hopes having the home crowd behind him works to his advantage and believes that the burden of expectation weighs more heavily on his rival rather than himself.
"I am going in there with no low expectations but I have no pressure, so the no pressure element may actually help in my favour," he said.
"Hopefully the crowd will be really noisy for me and I am going to try to use that to help me play my best. I am really focused and I am going to go out there and really try.
"It's going to be a good event and an amazing experience.
"This is my first time actually being on the island for it. I've never watched it let alone be a part of it, so I'm going into the unknown.
"These guys are my idols who I watched growing up on television and in person. I know what they used to play like and if they are anywhere near as good as that, then I certainly have my work cut out."
Palmer wary, page 31