22-year-old Lorin plans to become a physical education teacher
Updated: Sep 21, 2011 08:44 AM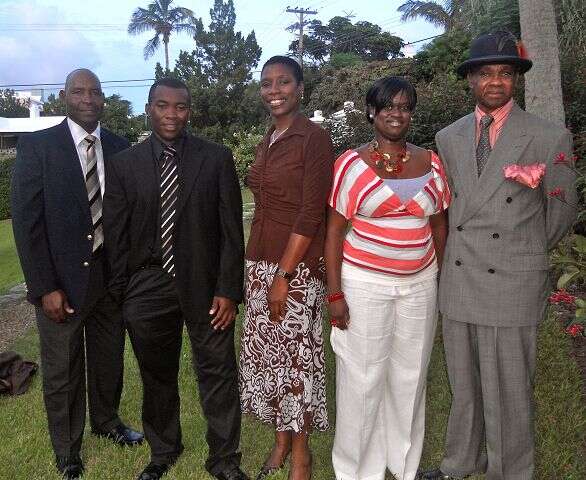 Former Saltus student Lorin Tannock is heading to England this week to begin a three-year degree course in sports and physical education.
The 22-year-old has ambitions to be a high school PE teacher when he returns to Bermuda in three years' time after completing his studies at the University of Bedfordshire, just outside London.
Mr Tannock, of Smith's, is excited to be pursuing the career, which he feels is more in line with his own passion and interests than the previous IT course he had initially enrolled onto in Canada a few years ago. "I did not feel right in my programme in IT, so I came back to Bermuda but could not find a job," he said.
Unable to land work, he admitted he was 'bored out of his brain' and when he missed the chance to return to school in September 2010 he decided to get some work wherever he could.
A job at a local hotel was the starting point, and with advice and encouragement from work colleagues he refocused on where he wanted to go in life.
Last January he was called up for duty with the Regiment. He said: "After the two-week boot camp I decided I wanted to do the Cadre Programme (in order to become a Lance Corporal)."
That entailed more training to meet the physical requirements. Mr Tannock said: "It was hard. But I wanted to succeed and I wanted to get fit. It has helped me to gain leadership qualities and improve my time-management."
Now he is looking forward to embarking on his next career step, which is following his passion to teach physical education. It is a different world from that of IT, which he initially pursued.
He said: "IT did not fit with me. I have to do something that I enjoy doing."
He credits his parents and a number of the co-workers he first met last year with helping him on his path towards his return to university and his desire to become a high school PE teacher. A number of his colleagues, including Leslie Pryce, Mavis Matthew and Alika Scott joined Mr Tannock and his father for a celebratory meal last Friday. Mr Tannock's father Lionel said: "He's going after what he wants to do."