Rental minicars could be coming soon
Updated: Nov 04, 2016 04:02 AM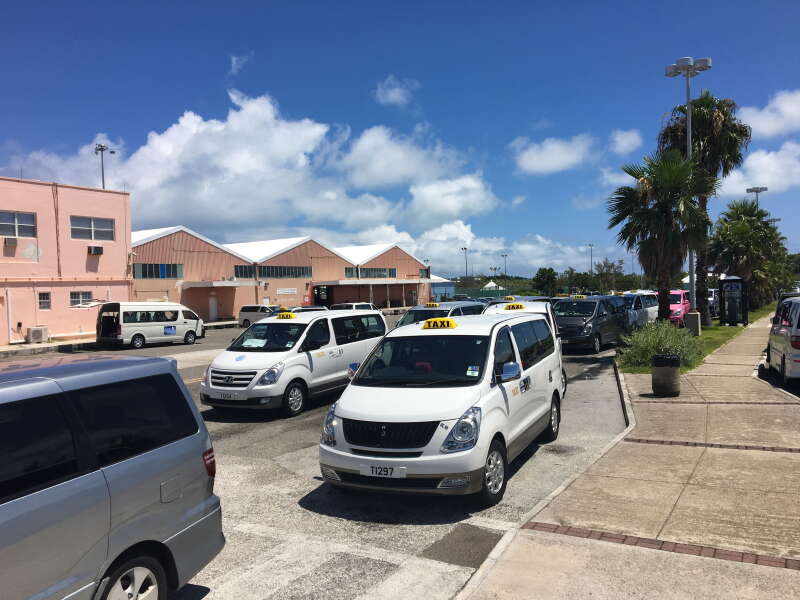 Rental minicars — no more than 60 inches wide and no more than 115 inches in length — could be on Bermuda's roads in the near future.
An agreement between the Bermuda Government and taxi operators about minicar legislation has been reached after a series of meetings.
According to a government statement, several changes will be introduced to the legislation tabled by the Ministry of Tourism, Transport and Municipalities after "extensive dialogue to allay industry concerns".
The original Bill, which proposed the introduction of rental minicars, was put on hold this summer after a storm of complaints from taxi and minibus drivers about their potential impact on the industry.
The Government said the amended legislation would allow for licensed liveries to operate the minicars provided they are within the agreed size.
The primary legislation makes it clear that the number of seats permitted is limited to two, the same as a livery cycle.
Limits will also be imposed as regards the power of the vehicles with the cc not exceeding 150 and a horsepower of 20 or 15kw.
Senator Michael Fahy, the Minister of Tourism, Transport and Municipalities, said: "There were some concerns as to the previously proposed size, and not withstanding that the types of vehicles we are talking about were always limited in their power and size, we have added extra clarity to give comfort to the transportation industry. We will continue this dialogue as we draft the regulations in support of the primary legislation.
"During our fruitful discussion, a myriad of other issues were raised by both the Government and the industry stakeholders, among them concerns about the high cost of purchasing new taxis and the hardship it places on the taxi operators.
"To assist the industry, we have agreed to permit the importation of second-hand vehicles for use as a motor taxi, as long as they comply with the necessary restrictions long established by the Public Service Vehicles Licensing Board and the Transport Control Department. Consequential regulations may be adopted to assist with this new market.
"New guidelines to reflect this policy change will be released by the end of the year. I've been told that it is something that has been sought by the industry for a number of years."
Leo Simmons, president of the Bermuda Taxi Owners/Operators Association, said that there were longstanding issues facing the industry that needed to be addressed.
"We have formed a good working relationship with Mr Fahy throughout this process," he said. "We are very pleased with the solutions given to assist the taxi industry thus far and look forward to continued dialogue. The meetings were useful to get a number of issues on the table faced by taxi owners and for us to understand where the Government is coming from. The BTOA supports the actions thus far by the ministry in this regard and looks forward to the new guidelines for the policy change regarding the importation of second-hand vehicles for use as a motor taxi before the end of 2016."