PLP: Work policy change could 'disadvantage Bermudian youth'
Created: Feb 15, 2013 08:00 AM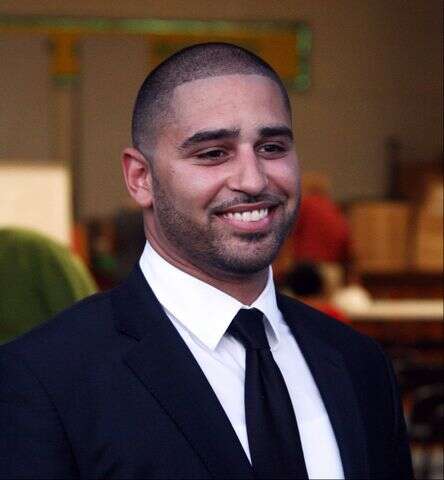 Bermudian teenagers could be at a disadvantage in the job market if Government's proposed work permit policy changes moves forward, the PLP believes.
Senator Marc Daniels claimed the reforms could alienate Bermuda's young people by allowing non-Bermudian children to get summer jobs.
Sen Daniels said: "Bermudians will not see this as a wise policy move since our own children currently struggle to find employment opportunities whether full-time or seasonal."
Home Affairs Minister Michael Fahy on Wednesday released the final draft of the Government's work permit reforms, promised as a means of protecting Bermudian job opportunities.
The One Bermuda Alliance's reforms close and limit work permits for some jobs, requires a competency with the English language and amends the requirement for advertising posts, while creating special category work permits to encourage international business to invest in the Island.
The draft document also suggests additions to the legislation that would allow dependent children of non-Bermudians under 19 years old to work during the summer without a work permit.
Responding to the announcement, Sen Daniels said the party approves of several of the mentioned policies such as the required competency of English language, which he said were initiated by the PLP.
However he expressed concern that the policy could disenfranchise young Bermudians as they attempt to enter the working world.
"It is without question that all of us who reside on this island, whether Bermudians or expatriates, should share the same freedoms and equal treatment in our daily lives.
"However, in times where we are seeing unprecedented spikes in crime, particularly among our youth, our priority should not be to alienate them any further.
"Our primary goal is to ensure that our Bermudian young people are afforded the opportunity to gain meaningful work experience to fuel their passion for success, to create long-lasting relationships, which they may carry throughout their lives, and to provide a platform for growth."
Sen Daniels called on the OBA to take time and reconsider policies that would allow children of guest workers to seek employment, so everyone can be sure opportunities for Bermudian youth are protected.
But a spokesperson for the Ministry stressed the proposed changes were set out in a draft document that was released to the public in the interest of transparency.
"The draft Work Permit Policies document represents the collective views of the Work Permit Stakeholder Group. Hence, the final Work Permit Policies document has been released for final consultation," she said.
"The expectation is that stakeholders share the document with members within their organisation for final consultation, therefore the current draft is subject to change prior to implementation."
She also noted that the criteria for Government Summer Employment Programme (SEP) is "designed for Bermudian students".
"The aim is to provide Bermudian students from the age of 16 years with meaningful work and training experience during the summer months.
"SEP provides an array of summer enrichment experience within the Government and private sector and we look forward to welcoming a new group of youngsters for this year's programme."
At the Bermuda Chamber of Commerce, the reforms were viewed as a key step to regain the country's strategic advantage.
Executive Director Joanne MacPhee said the new policies with the abolition of term limits will go a long way to restore Bermuda's competitive edge.
"We are pleased that despite the change in Government, a number the key initiatives raised and agreed upon with the former Ministry are now moving ahead," said Ms MacPhee.
"We are particularly delighted with the new Global Work Permit and Job Creators Permits policies.
"Historically, Bermuda has taken longer than other jurisdictions to implement policy and regulatory reform and as a result we have fallen behind the likes of Cayman, Dublin and BVI (British Virgin Islands).
"We need to be prepared to act swiftly to implement the changes necessary to regain our strategic advantage and in so doing, demonstrate to the world that we are indeed open for business.
"It is very important for Bermudians to understand that Immigration reform is equally significant to local businesses trying to compete in the global economy," said Ms MacPhee.
"Many would be surprised to learn that local businesses actually hold more work permits than those in the international sector; and anything we can do to accelerate their growth is a positive step towards rebuilding our economy."
The Bermuda Employers' Council President Keith Jensen also welcomed the proposed reforms which will be discussed at "a planned consultation session of the stakeholders' group".
Said Mr Jensen: "Since 87 cents of every dollar the Island earns in foreign exchange (2010) comes from International Business, it makes sense to grow that business and take steps to maintain that business.
"It makes no sense to have local conditions that negatively impact on our ability to compete in the international marketplace when we can protect Bermudian interests in employment.
"At the same time we need to attract much needed investment in our tourism product that produces the remaining 13c in foreign exchange earnings.
"Eliminating term limits and making some strategic changes to work permit policies improves our opportunities of getting new business. Such changes are not by themselves the answer to all of our economic problems, but it is a start."
Moving forward he said the main objective will be to fill the "unfilled office space" in Bermuda.
He concluded: "Finding new companies to fill that space helps construction, maintenance, technical services, taxis and other services, pulling up others in the economy, as dollars flow through the economy. In addition, on average two Bermudians are employed for every non-Bermudian in international business."