Walkers donate bench for moment's rest
Updated: Oct 14, 2020 09:54 AM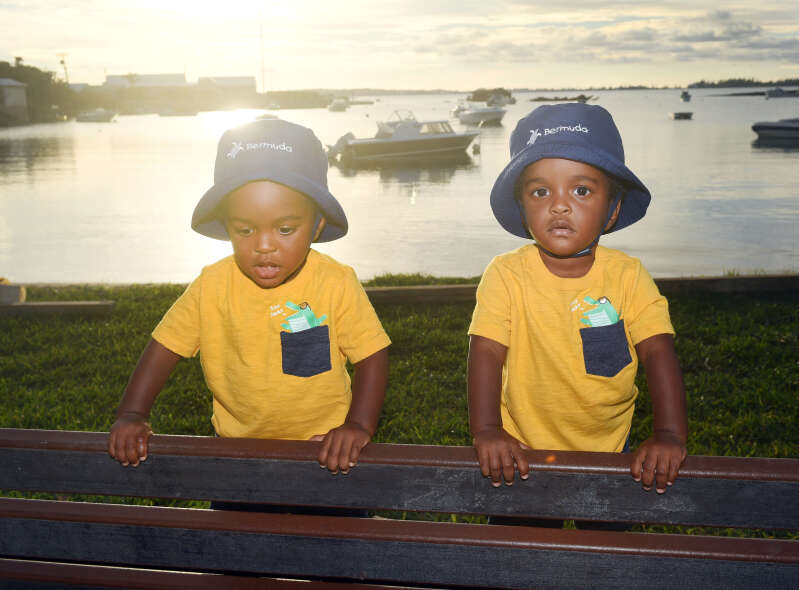 A group launched to encourage people to get active donated a bench at a beauty spot to mark the organisation's 30th anniversary.
The Walking Club of Bermuda arranged for the seat to be installed at Spanish Point Park in Pembroke.
Lovette Tannock, the club president, said: "I hope that the bench will provide a place of momentary rest – for us as walkers, for those looking for a quiet moment by the waterside – and that it may ultimately bring our community closer to nature and good health."
She added that the Walking Club of Bermuda launched in 1990 to promote stepping out for health and fitness.
Ms Tannock said: "In order to encourage anyone and everyone to become interested in this form of exercise, the club was, and still is, meant to encourage persons of all ability levels to get outside and walk.
"In turn, with the privilege of having the good health to walk, the club has been fortunate enough to be able to give back to the community by other means."
She added the club, which meets on Sunday mornings at different starting points throughout the island, made financial donations to organisations chosen at its annual meeting each December.
Ms Tannock said: "Charities such as the Salvation Army, Age Concern, the Coalition for the Protection of Children, the Chewstick Foundation, Friends of the Bermuda Railway Trail and others have been previous recipients of our monetary donations.
"This year, it was determined that monetary donations should be made to the Duke of Edinburgh Award Programme, the National Museum of Bermuda and Keep Bermuda Beautiful, and we remain grateful to be able to support local charities who support the community in various ways."
She added that the bench was donated to the park for the club's 30th anniversary in light of its "wish to give back".
Terri Durrant, a former club president, was at the donation event on Monday.
She said: "I know every inch of this island because of the walking club."
The 62 year-old, of Pembroke, added: "You see things you wouldn't otherwise get the chance to see."
Clevelyn Crichlow, a former member, said: "I think we walked the length and breadth of this island, it's the most beautiful sight to see on the Railway Trail."
Eugene Smith, 68, added that the club provided the opportunity to see "so many places you will never get to see" if not for walking.
An inscription on the bench said: "Rest a moment and enjoy Bermuda's natural beauty.
"Donated by the Walking Club of Bermuda in honour of our 30th anniversary."
*For more information about the Walking Club of Bermuda, visitwww.walkingclubofbermuda.com.